Blizzard issues hotfix for Diablo 3 invulnerable Wizard exploit
Shazam.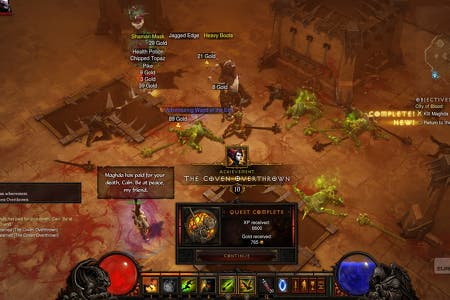 Blizzard has issued a hotfix to combat the Diablo 3 invulnerable Wizard exploit that emerged yesterday.
The exploit meant that Wizards could farm loot from the game on its hardest difficulty with nary a care in the world, with some fans concerned about the impact on the real money auction house.
In Blizzard's note announcing the hotfix it described the exploit as a "recent bug".
"We are currently rolling out a hotfix for a recent bug regarding invulnerable Wizards," it said. "We will continue to carefully monitor this issue and welcome anyone with information about bugs or hacks to submit a detailed report to our Hacks Team by emailing hacks@blizzard.com, or by completing the Hacks Report web form.
"In your correspondence, please include any steps necessary to replicate the issue as well as any additional details you are able to provide."