Blizzard has nerfed Hearthstone's "sorry" emote
Wow.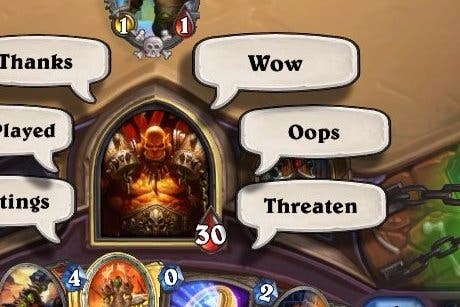 Blizzard has removed the ability to say "sorry" to your Hearthstone opponents.
The collectible card battler has allowed players to apologise since its earliest alpha. But, as of today's patch 5.0, this is no longer the case.
While there may be some players out there, somewhere, who used the emote to offer a sincere apology, most players (and I speak from experience) instead have learned to use the apology as sarcastically as possible.
(This, I have been told, is classed in the Hearthstone community as "BM" or "bad manners" - and it is frowned upon by some. But it is also a tactic used by some of the game's best players - which I am definitely not - to influence or "tilt" opponents, for example into making them think they have a "lethal" play when they actually do not).
Blizzard has only commented on the change to introduce the emote's replacement: "wow!".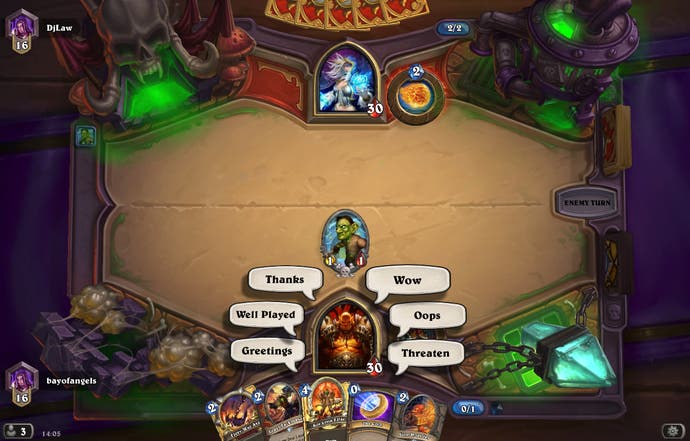 The exact "wow!" phrase uttered by your hero differs from class to class, although most shout out some variation of "incredible!" or "astonishing!", in a tone meant to sound sincere.
Today's patch 5.0 comes just a day before new expansion Whispers of the Old Gods goes live. There are plenty of other changes behind the scenes, as well as those nerfs to many classic cards detailed last week.
So, what can you use your new "wow" emote for? Blizzard may hope it will be adopted by players as an alternative to the "well played" emote - for whenever an opponent makes a particularly impressive move.
To that, all I can say is: "wow".
To stay on top of all the latest Hearthstone developments, take a look through our dedicated Hearthstone site MetaBomb.