Nintendo has knocked $20 off the Switch Pro controller for Cyber Monday
The offer is also available at GameStop, Best Buy, Target, Walmart and Amazon.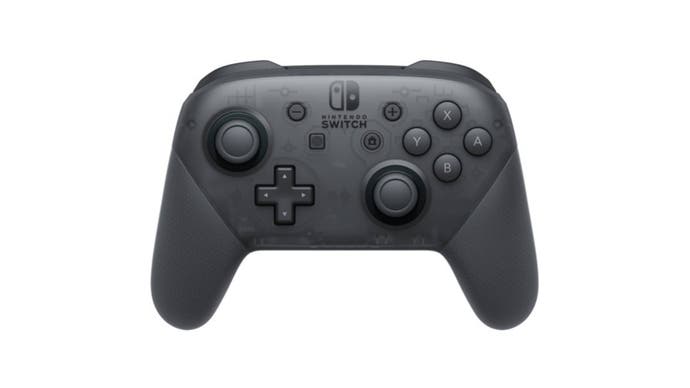 If you've been waiting to snap up a Cyber Monday deal on a Switch Controller in the US today, your wait could finally be over! Nintendo US has knocked $20 off the Switch Pro controller for Cyber Monday. But you'll need to be quick as this offer is only valid today.
It's not often Nintendo discounts its products, so this offer is definitely worth snapping up before the end of the day. While it might not be a discounted Joy-Con pair, the Switch Pro controller is actually much more comfortable to hold and play games with.
The offer is also available, for today only, at a range of select US stores including Walmart, Best Buy, Target, GameStop and Amazon. The retail price is normally $69.99 so you're saving a decent 29 per cent.
If you're trying to find Switch controller deals in the UK, our handy Black Friday Switch deals guide is the best place to find out the latest UK offerings. We also have a guide for today's offers on Power A's third party controllers for Nintendo Switch. All links are listed below.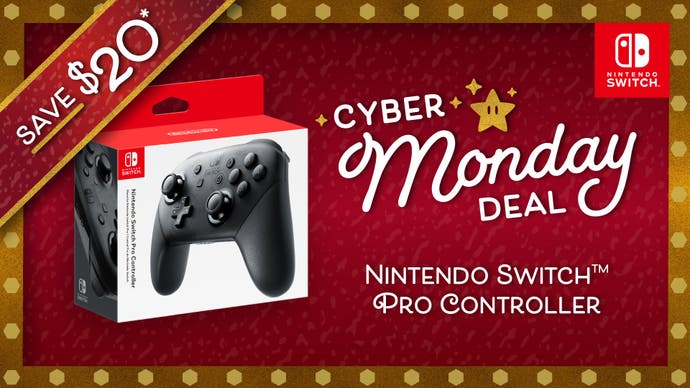 The wireless Switch Pro controller shares all the same great features as a Joy-Con pair including motion controls, HD Rumble and amiibo-functionality, with the added bonus of comfortable hand grips and an ergonomic design. You can play your favourite games for longer without getting hand cramps and it makes it easier to play combat-style games like Super Smash Bros. Ultimate and The Legend of Zelda: Skyward Sword or Breath of the Wild.
It boasts a pretty decent battery life too and if it does happen to start running out of charge, it needn't be game over. Simply pop in the charge cable and you can still play your favourite games in docked or undocked mode.
But why stop there? You could add so much more to your Switch arsenal, especially SD cards for extra storage. Right now at Amazon you save a decent $25 on a SanDisk 400GB Ultra microSDXC UHS-I Memory Card, making it only $44.99. For even more of the best deals on accessories follow our handy gaming guide.
And if you're looking for new games to add to your Switch library, whether you're after a Legend of Zelda, Super Mario or Pokémon title, we're adding more and more Switch game deals in that guide too. We'll also be updating that page with even more Switch accessory deals such as discounts on Joy-Con pairs, Nintendo Switch Online membership and more.
If you're thinking of picking up a new Switch Lite, standard Switch or even the new Switch OLED, you can check to see what deals are available over at our Cyber Monday Switch deals guide. There are some amazing deals dropping fast for the Nintendo Switch console including bundles and we're making sure to include both US and UK deals.
On the hunt for games and accessory discounts for other consoles? We've got you covered with the best deals for PS5, PS4 and Xbox too so head on over to see what bargains you can find. And don't worry PC gamers, we've not forgotten about you, the folks over at Digital Foundry have been endlessly compiling lists of the best PC gaming offers this Black Friday.
The number of deals available this year have been astonishing, and as fast as one disappears another pops up. Don't miss out! Follow Jelly Deals on Twitter for more immediate updates, plus all the best offers on gaming, tech and more from around the net.