Get the Nintendo Switch Mario Kart bundle at AO for £259 this Black Friday
Race on over to this Mario Kart and Switch bundle now.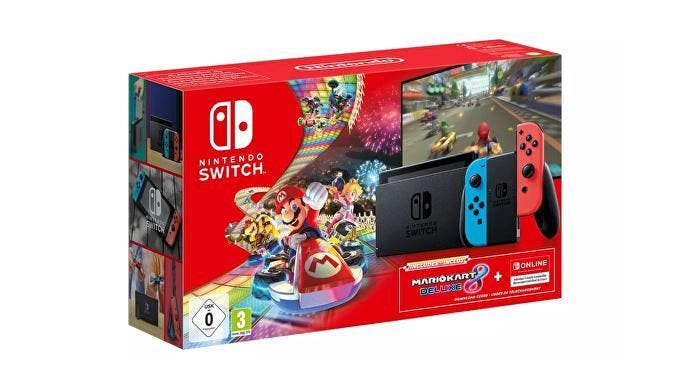 If you're looking for a cheap deal on a Nintendo Switch console bundle that doesn't require extra hoops to jump through like setting up credit accounts, then don't despair, we're on the hunt for the best deals.
The offer with Shop To at eBay sold out super fast, but we've found an even cheaper bundle at AO for £259. Plus ShopTo via eBay is still offering a standalone Switch console for only £239.99. If you're too late to grab this bargain then the next best places to get the bundle for £259.99 are Game, Very, Argos and My Nintendo Store.
It's a straightforward buy through AO as it was with Shop To on eBay. You get a Nintendo Switch Neon Red-Neon Blue console with Mario Kart 8 and a 3-month Nintendo Switch Online membership for only £259. That's a deal not to be missed especially this close to Christmas. If you were on just a short while ago you could have snapped it up for £10 less (see the screenshot below) and it is possible it might reset to this sale price again. One option could be to keep refreshing the page today and see if it drops. But, as this is the cheapest deal anyway, other buyers may clear up all the stock ahead of you.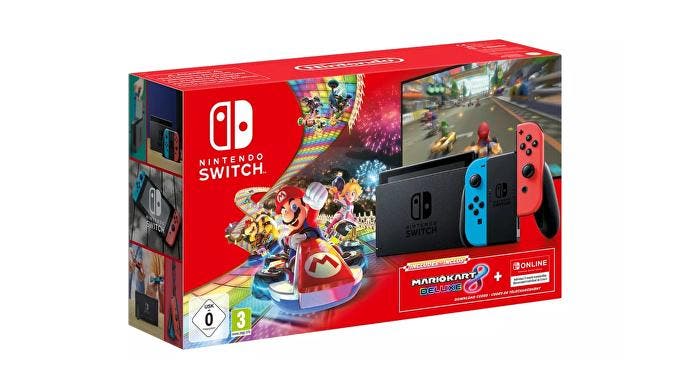 To get this discount just click the link below. You can also snap up some of this year's best Black Friday game deals on our Switch games page. Those should keep you entertained for a while, along with the free SNES and NES games that come with the free 3-month NSO membership.
If you don't mind jumping through the extra hoops that come with setting up a credit account, it is possible to get this same Nintendo Switch bundle even cheaper. However that's not going to suit everyone, and there are downsides to using an account even if you fully pay it back immediately.
You'll also want to grab a bargain on some of the Nintendo Switch accessories that are available. Enjoy Mario Kart 8 Deluxe with these Mario and Luigi Nintendo Switch Joy-Con Wheels, they're on offer for £7.79 each at My Nintendo Store. There's also a double wheel pack for £12.99 If you're about to buy a Nintendo Switch but also want to consider the new Nintendo Switch OLED there are some fantastic bundles to take advantage of this Black Friday.
Want even more Nintendo Switch bargains? You can also follow Jelly Deals on Twitter for more immediate updates, plus all the best offers on gaming, tech and more from around the net.