Black Friday 2017: Nintendo's Black Friday eShop deals are live
Volgarr the Viking! Syberia! Tumblestone! More!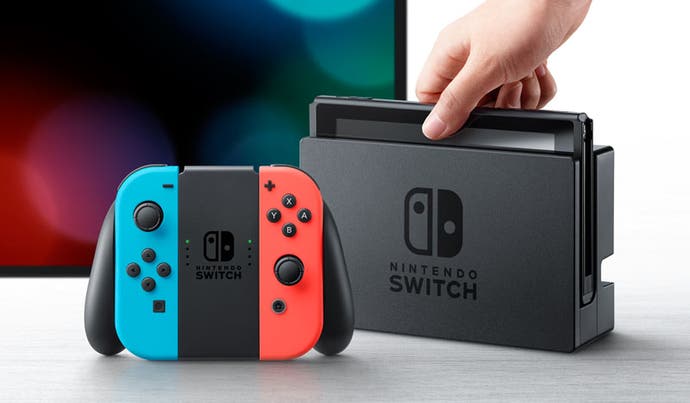 Getting in on all this Black Friday madness for the first time in a major way, Nintendo Europe has gone and put together its own batch of Black Friday digital discounts.
The batch of discounts doesn't stop with the Nintendo Switch, however, as digital copies of games for 3DS and Wii U feature quite prominently in the rather exhaustive list of Black Friday discounts. There are some very nice Switch games in there, though, including Tumblestone, Syberia, Rayman Legends, and my personal favourite, Volgarr the Viking. Many an hour was spent almost destroying controllers playing Volgarr, I assure you.
We've been keeping track of all sorts of Black Friday deals, and will continue to until the whole thing is done with for another year. You can find our guides to the best PS4 Black Friday offers, Xbox Black Friday deals, Nintendo Black Friday bundles, PC gaming Black Friday discounts, and more on our various guide pages. Go ahead and bookmark them, they may come in handy soon.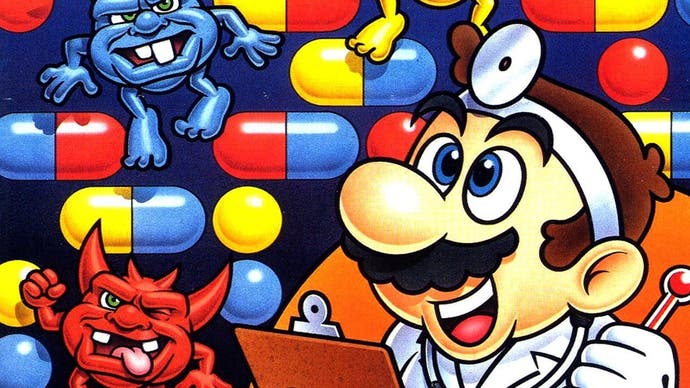 Some of the discounts, which you will find listed in a very handy fashion below, are exclusive to 'My Nintendo' members. If you're not a member, however, you can go ahead and sign up for an account and link it to your existing Eshop profile.
All of the below discounts are live now and set to finish at the end of November 30th, unless otherwise noted on the list below.
Are you sitting comfortably? Then I'll begin.
Nintendo Switch discounts (My Nintendo members)
Rayman Legends - was £29.99, now £22.49
Spelunker Party! - was £24.99, now £16.24 (until 11/12/2017)
I am Setsuna - was £29.99, now £17.99 (until 11/12/2017)
Syberia - was £26.99, now £17.99
The Jackbox Party Pack 4 - was £19.99, now £15.99
INVERSUS Deluxe - was £10.99, now £9.34
Neon Chrome - was £12.99, now £10.39
Qbics Paint - was £4.49, now £3.14
R.B.I. Baseball 17 - was £26.99, now £18.08
Retro City Rampage DX - was £12.99, now £8.57
Tower Of Babel - was £8.99, now £4.49
Tumblestone - was £11.99, now £8.99
Semispheres - was £8.99, now £8.09
Sparkle 2 Evo - was £4.49, now £3.00
Violett - was £8.99, now £8.09
Volgarr the Viking - was £8.99, now £6.74
Nintendo 3DS discounts (My Nintendo members)
Bravely Default (3DS) - was £39.99, now £19.99
Bravely Second: End Layer (3DS) - was £39.99, now £19.99
Ever Oasis (3DS) - was £34.99, now £24.49
Mario Sports Superstars (3DS) - was £34.99, now £17.49
Monster Hunter 3 Ultimate - was £39.99, now £19.99
Monster Hunter 4 Ultimate - was £39.99, now £19.99
Monster Hunter Generations - was £39.99, now £19.99
Paper Mario: Sticker Star - was £15.99, now £11.19
Professor Layton vs. Phoenix Wright: Ace Attorney - was £39.99, now £19.99
Professor Layton and the Azran Legacy - was £39.99, now £19.99
Professor Layton and the Miracle Mask - was £39.99, now £19.99
Rhythm Paradise Megamix - was £24.99, now £12.49
The Legend of Zelda: Tri-Force Heroes - was £34.99, now £17.49
Ultimate NES Remix - was £34.99, now £17.49
Dillon's Rolling Western - was £8.99, now £4.49
Dr Mario: Miracle Cure - was £8.99, now £4.49
Mario and Donkey Kong: Minis on the Move - was £8.99, now £4.49
Nintendo Pocket Football Club - was £13.49, now £6.74
The Legend of Zelda: Oracle of Ages (VC) - was £5.39, now £2.69
The Legend of Zelda: Oracle of Seasons (VC) - was £5.39, now £2.69
Super Street Fighter II: The New Challengers (VC) - was £7.19, now £3.59
Super Mario World (VC) - was £7.19, now £3.59
Super Metroid (VC) - was £7.19, now £3.59
The Legend of Zelda: A Link to the Past (VC) - was £7.19, now £5.03
Nintendo Wii U discounts (My Nintendo members)
Donkey Kong Country Tropical Freeze - was £19.99, now £13.99
Monster Hunter 3 Ultimate - was £49.99, now £24.99
Paper Mario: Color Splash - was £39.99, now £19.99
Pikmin 3 - was £19.99, now £13.99
Splatoon - was £34.99, now £17.49
Star Fox Zero - was £39.99, now £27.99
Star Fox Guard - was £12.99, now £6.49
The Legend of Zelda: Twilight Princess HD - was £39.99, now £19.99
Tokyo Mirage Sessions #FE - was £49.99, now £24.99
Yoshi's Woolly World - was £39.99, now £27.99
Dr. Luigi - was £13.49, now £6.74
NES Remix - was £8.99, now £4.49
NES Remix 2 - was £8.99, now £4.49
The Legend of Zelda: A Link to the Past (VC) - was £5.49, now £3.84
Super Mario World (VC) - was £5.49, now £2.74
Super Metroid (VC) - was £5.49, now £2.74
Super Street Fighter II: The New Challengers - was £5.49, now £2.74
Nintendo 3DS non-member deals
THEATRHYTHM Final Fantasy Curtain Call - was £29.99, now £14.99 (until 11/12/2017)
Final Fantasy Explorers - was £29.99, now £14.99 (until 11/12/2017)
7th Dragon III Code: VFD - was £34.99, now £8.75
Shin Megami Tensei IV: Apocalypse - was £34.99, now £8.74
Farming Simulator 14 - was £14.99, now £5.99
Farming Simulator 18 - was £24.99, now £16.74
Life with Horses 3D - was £17.99, now £8.99
Pets Resort 3D - was £17.99, now £4.49
Top Model 3D - was £17.99, now £8.99
Carps & Dragons - was £4.49, now £1.75
Cursed Castilla - was £11.79, now £8.84
Music on: Electric Guitar - was £1.89, now £1.41
Musicverse: Electronic Keyboard - was £7.19, now £2.75
European Conqueror 3D - was £3.99, now 99p
Brunch Panic - was £3.99, now 99p
Quell Memento - was £3.99, now 99p
Quell Reflect - was £3.99, now 99p
Sweet Memories Blackjack - was £3.99, now 99p
SolarCity - was £3.89, now 97p
The Legend of Dark Witch - Chronicle 2D ACT - was £3.99, now 99p
Witch & Hero - was £3.99, now 99p
Witch & Hero 2 - was £3.19, now 79p
Infinite Dunamis - was £8.99, now £4.49
Journey to Kreisia - was £8.99, now £4.49
Legna Tactical - was £8.99, now £4.49
Mighty Switch Force! - was £5.39, now £2.69
Mighty Switch Force! 2 - was £5.00, now £2.50
Nano Assault EX - was £8.49, now £4.24
PixelMaker - was £3.99, now £2.99
Retro City Rampage: DX - was £7.99, now £4.39
Snow Moto Racing 3D - was £7.19, now £3.59
Breakout Defense - was £6.00, now £4.20
Wii U non-member discounts
Annihilation - was £1.79, now £1.25
The Gem Collector - was £2.69, now £1.88
Block Zombies! - was £4.59, now £3.65
PixelMaker - was £3.99, now £2.99
STEEL RIVALS - was £5.99, now £4.19
Double Breakout - was £6.00, now £4.20
Pinball Breakout - was £6.00, now £4.20
FAST Racing NEO - was £10.99, now £5.49
Grand Prix Rock 'N Racing - was £7.19, now £2.66 (until 21/12/2017)
Koi DX - was £3.89, now 97p
Mighty Switch Force! Hyper Drive Edition - was £8.99, now £4.49
Mighty Switch Force! 2 - was £5.00, now £2.50
Infinity Runner - was £5.89, now £2.35
Tumblestone - was £19.99, now £14.99
Völgarr the Viking - was £8.99, now £6.74