BioWare's new "live service" game delayed to EA's next financial year
Date with destiny.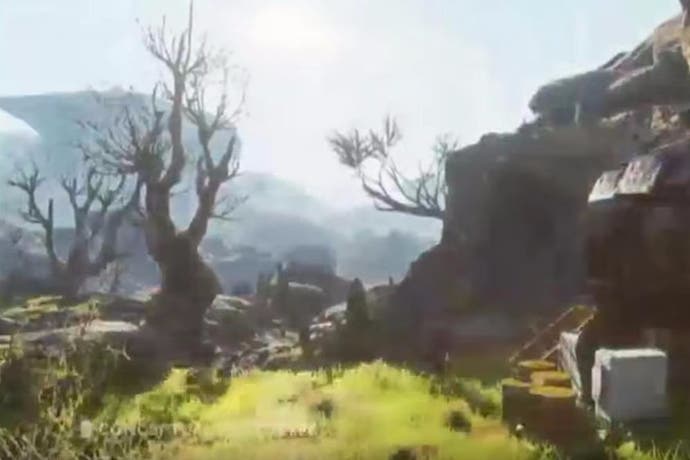 BioWare's big new game has been delayed into EA's next financial year.
It was once planned to come out during this financial year - so at some point between April 2017 and March 2018.
Now, it'll come out at some point between April 2018 and March 2019.
Not much is known about BioWare's new IP, but we do have a few snippets of information. It's codenamed Dylan. It's developed primarily by BioWare's main office in Edmonton, Canada (Mass Effect Andromeda was built primarily by offshoot BioWare Montreal). It's an action adventure game as opposed to an RPG. And it's built around a "live service". Based on comments from EA executives, it sounds a bit like the mega publisher's answer to Destiny.
Explaining the delay in a financial call last night, EA said it was pleased with the progress BioWare was making but it decided to "add more to the disruptive new social designs for our players".
"We're very excited about this opportunity for a new franchise and we want to further develop the live service component," EA's Blake Jorgensen said.
The delay sparks an obvious question: did the mixed reaction to Mass Effect Andromeda influence EA's decision to give the developer more time to nail its new IP?
You'd think yes, but EA boss Andrew Wilson insisted the answer to that question is no (brace yourself for corporate doublespeak).
"In terms of the new IP, the choice to move the new IP and what happened with Mass Effect are completely unrelated," he said.
"The realities is we have a creative process. As a company, creativity and pioneering is really important for us.
"Now, innovation in games is important more now than ever. And as a leader in the industry, we see it as our responsibility to innovate. And as part of our creative process - and I get to be involved in that creative process - we recognise that there was so much more opportunity in a connected network social world to do some things in the new BioWare game that had never done before and we don't think anyone is going to do anytime soon.
"But by virtue of our network, our cross-platform presence and our scale, we think we can do that. And we chose to give the team some more time to deliver against that innovation because we believe players are looking for the kinds of things that we plan to put into that game."