BioShock Infinite sells "significantly" more than series predecessors
But 2K quiet about XCOM: Enemy Unknown.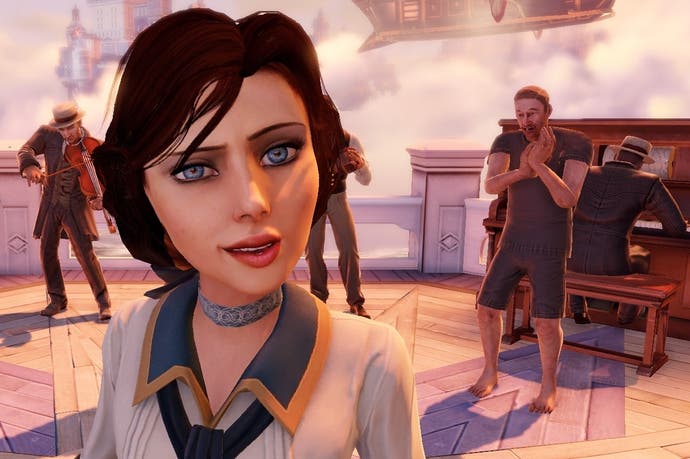 BioShock Infinite sold "significantly" more copies in its first month than either the original BioShock or BioShock 2.
But that wasn't enough to push publisher Take-Two into profit for the financial year ended 31st March 2012, despite other big successes in Borderlands 2 and NBA 2K13.
More than 3.7 million copies of BioShock Infinite were shipped to retailers, Take-Two's earnings report said, and there was "solid demand" for the game's Season Pass - despite no one yet knowing what those three add-ons will be.
Borderlands 2, meanwhile, shipped 6 million copies since September, NBA 2K13 shipped 5 million since October and Max Payne 3 shipped 4 million since last May. The company was quiet about sales of XCOM: Enemy Unknown.
Take-Two ended the year with a net loss of $29.49 million (£19.01m), a significant improvement on last year's $108.82m (£70.17m) deficit.
The future is bright, however, with the impending launch of Grand Theft Auto 5. Take-Two expects to earn twice as much this financial year because of it.
Watch on YouTube