BioShock Infinite minimum PC specs, DirectX 11 support detailed
The sky's the limit.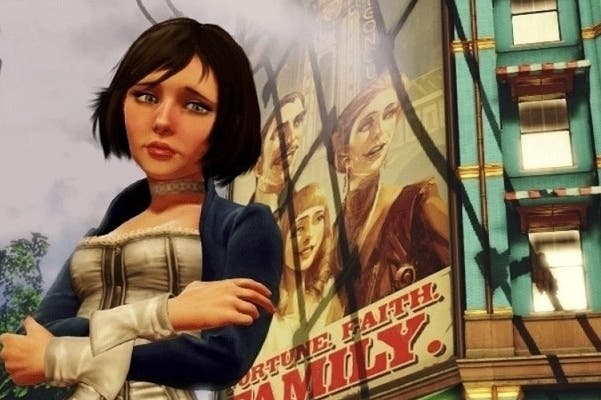 BioShock Infinite developer Irrational Games has revealed the PC specifications you'll need to adventure in its cloud-based city of Columbia.
Got DirectX 11? Well, you won't need it but it comes as part of the "recommended" feature list. With a compatible video card you'll see the game's contact-hardening dynamic shadows, diffusion depth of field, high definition ambient occlusion and optimised antialiasing.
BioShock Infinite will run on Windows Vista (although Windows 7 64-bit is recommended). There is no Windows XP support.
Steam Cloud support means you can access your saves wherever you are.
Widescreen and multi-screen gaming will be supported with AMD Eyefinity, NVIDIA Surround, and Matrox TripleHead2Go.
"If I have any regrets, it's that there are always more features that we wanted to add than we had time to implement," Irrational's technical director Chris Kline concluded.
"For example, some of the most requested PC features these days are in-game V-Sync and FOV adjustment controls. Unfortunately, given our tight sc-wait, never mind. We added those too!"
The full list of specs lies below.
Minimum
OS: Windows Vista Service Pack 2 32-bit
Processor: Intel Core 2 DUO 2.4 GHz / AMD Athlon X2 2.7 GHz
Memory: 2 GB
Hard Drive: 20 GB free
Video Card: DirectX10 Compatible ATI Radeon HD 3870 / NVIDIA 8800 GT / Intel HD 3000 Integrated Graphics
Video Card Memory: 512 MB
Sound Card: DirectX Compatible
Recommended
OS: Windows 7 Service Pack 1 64-bit
Processor: Quad Core Processor
Memory: 4 GB
Hard Drive: 30 GB free
Video Card: DirectX11 Compatible, AMD Radeon HD 6950 / NVIDIA GeForce GTX 560
Video Card Memory: 1024 MB
Sound Card: DirectX Compatible