BioShock Infinite alternate covers released by Irrational
Art attacks.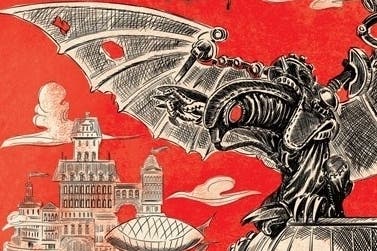 Irrational Games has released a gallery of alternate BioShock Infinite covers to download.
It's the latest gesture to fans after the developer admitted that BioShock Infinite's final box art was designed for the "uninformed" - mainstream gamers who weren't already aware of the series.
The developer previously held a poll to choose a reversible cover for the game. The winner - a snazzy red art deco design featuring Songbird - was chosen from all these candidates. You can now download the lot as PDFs to save and print out.
BioShock creator Levine said he previously toured "frathouses" for casual gamers and found few people who knew what BioShock - the brand - was.
"I wanted the uninformed, the person who doesn't read IGN, to pick up the box and say, 'Okay this looks kind of cool, let me turn it over: oh, a flying city; look at this girl Elizabeth on the back; look at that creature.' And start to read about it, start to think about it," Levine said.
"The cover is a small price for the hardcore gamer to pay."
A preview of the new options lies below - you can download your choice from Irrational's website.