Bethesda lawyers force name change on indie game Prey for the Gods
A-E, A-E-I-owe-you.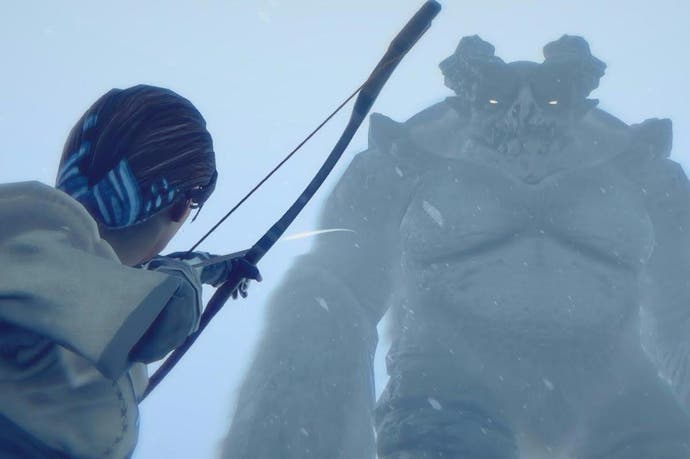 Bethesda has let its lawyers off the leash once again, and this time they've forced a name change on upcoming indie game "Prey for the Gods".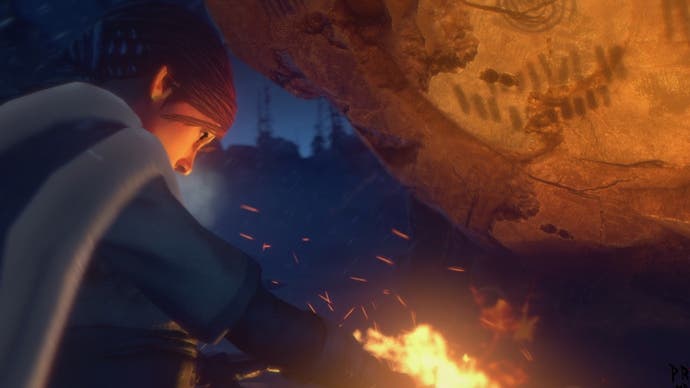 Prey for the Gods, a frosty, boss-focussed PC action adventure developed by No Matter Studios, is now known as "Praey for the Gods" after Bethesda/parent company ZeniMax took umbrage with the original title's use of the word "Prey".
"Trademark law is what we were dealing with," explained No Matter in a blog post on its official site, "Unfortunately, Zenimax chose to oppose our mark, as they felt both were too similar to their mark 'Prey'. While we disagree with their opposition we were able to come to an agreement."
As a result of Bethesda's legal shenanigans, No Matter has elected to rename its game "Praey for the Gods" which, it claims, was one of the studio's originally proposed titles. It said that it felt a name change was the better option compared to wasting the project's Kickstarter funds on a costly court case, "We could've fought this and we did think about it for quite a while. Something like a trademark opposition can be long and depending on how far someone wants to fight it can be very expensive."
"This is really something no starting company should have to deal with let alone a tiny team of 3. So the fact that we came out the other end intact still developing the game was a win. One that will no doubt shape our company moving forward."
In a statement to IGN, a Bethesda representative claimed, "We really didn't have much of a choice. If we don't oppose the mark, we risk losing our Prey trademark and that isn't acceptable. Unfortunately, that's how trademark law works."
This isn't the first time that Bethesda has been involved in trademark disputes with much smaller studios, of course. In 2015, its legal team contacted indie developer Jordan Maron - aka popular YouTube personality CaptainSparklez - over his (entirely non-nuclear-apocalypse-themed) mobile puzzle game Fortress Fallout. Rather than disputing Bethesda's cease-and-desist claim, Maron changed the game's name to Fortress Fury.
More prominently, Bethesda's legal team tussled with Minecraft developer Mojang in 2011, claiming that Notch's trading card game Scrolls could easily be confused with its "Elder Scrolls" games. Mojang contested that claim, however, eventually settling out of court.