The best Switch-compatible wireless NES controllers
Retro gaming without Nintendo Switch Online.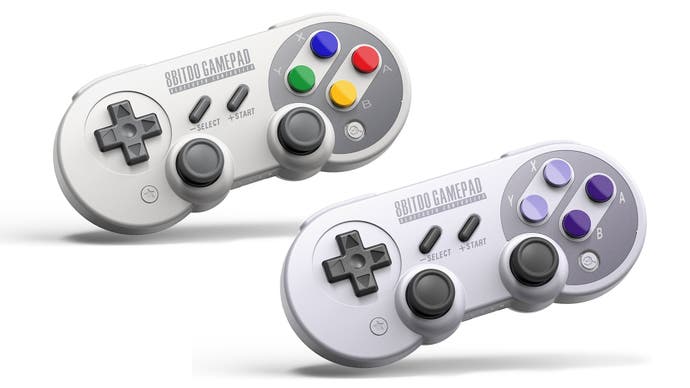 With the launch of Nintendo Switch Online - the long-awaited subscription-based online service Nintendo announced some months ago - the company now joins the ranks of PlayStation and Xbox with paid-for online systems. Along with voice chat, online multiplayer and cloud saves, Nintendo Switch Online offers up a selection of classic NES games, each updated with online play and other features.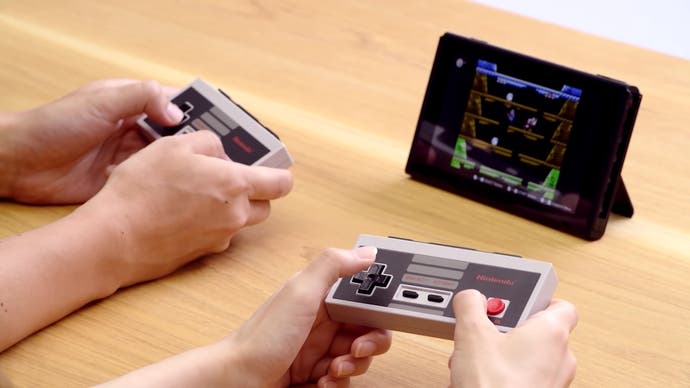 Anyone who forks over the cash to pay for Nintendo Switch Online will also gain access to a set of wireless NES controllers designed specifically to be used with these NES downloadable offerings and slot neatly into the Switch for charging. In fact, these controllers will only be compatible with the NES titles and, as mentioned before, are only able to be purchased by subscribers. These controllers are available in a pack of two and are limited to one purchase per Switch Online account, though. Also, Japanese customers get a very shiny set of Famicom controllers instead.
That said, with the controllers costing £49.99 / $59.99 for a set, which is on top of the £17.99 / $19.99 you'll be paying annually for the Switch Online service, you may find yourself hesitant to drop that kind of cash on a couple of controllers that are only compatible with a handful of NES titles. Thankfully, there are other options out there for Switch retro gaming.
Nintendo Switch NES controllers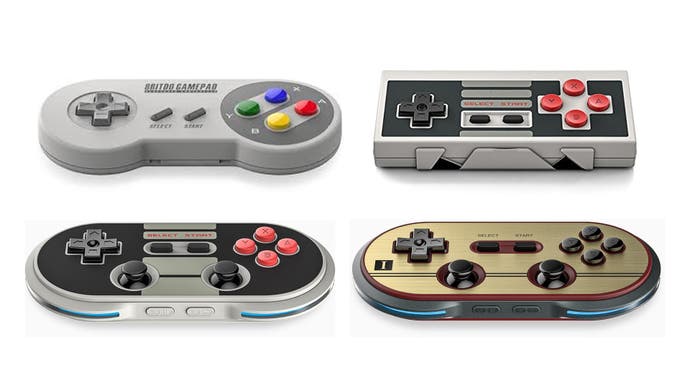 The most well-known of these options comes from a company that has made its entire business from emulating retro controllers. 8BitDo has been making high-quality wireless controllers styled after famous retro gaming systems for years now, adding compatibility with Nintendo Switch consoles last year in a majority of its controllers.
There's a wide variety of different styles of 8BitDo retro controllers, which are all powered by Bluetooth, and while the company has discontinued the model that most closely resembles the original NES pad - the original N30 - you can still find some alternatives, usually featuring thumbsticks or extra buttons. Stalk ome examples of which can be found in the list below.
Nintendo Switch SNES controllers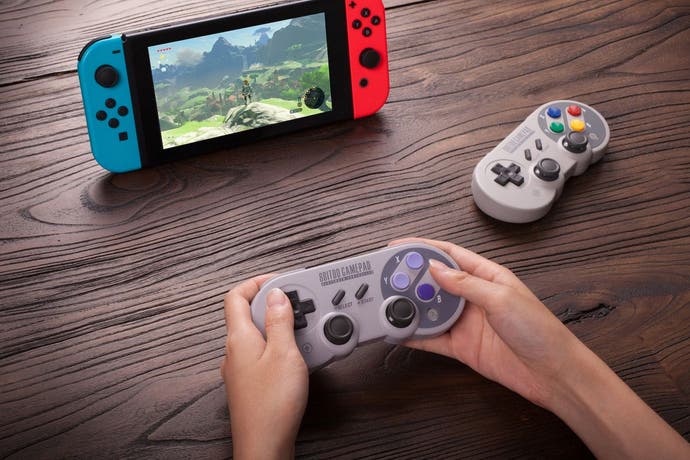 If you're not absolutely married to the NES design, you can aim your nostalgia a little differently and go for 8BitDo's SF30 Pro controller, modelled after the Nintendo SNES pad (in both UK and US colour variants). The SF30 Pro features Switch specific 'Home', 'Screenshot', '+' and '-' buttons for a complete experience, as well as motion controls, rumble and two thumbsticks.
Unlike the official NES wireless controllers, which are only compatible with the 20-or-so NES Classics available with the Switch Online service, the 8BitDo controllers - particularly the SF30 Pro - will work with pretty much any game you can currently play on a Switch. That includes everything from first-party Switch games like Super Mario Odyssey to Neo Geo classics like Neo Turf Masters, Metal Slug and the upcoming Windjammers. These pads are also able to hook up to PCs, Macs, and mobile devices, and are notably much cheaper to buy than the official Nintendo offering.
Whichever option you end up going for, it's good to know that there is a wide variety of options out there for the discerning retro gaming enthusiast, and plenty of controllers that can be used to play through some classic titles - even if it'll be a bit jarring to play through the Sega Mega Drive Classics using a SNES controller.