Some of Logitech's best gaming mice are on sale right now
Here's a few pointers on these excellent Logitech gaming mouse deals.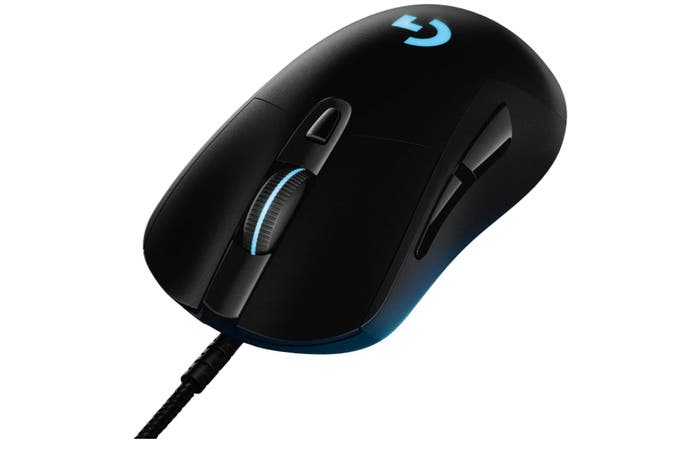 Whether you're a competitive or casual gamer, finding the right gaming mouse can not only help you be more precise in competitive shooters like CS:GO and Valorant, but it can help in other games if it has extra programmable buttons for you to map to whatever you like.
Most importantly, you should be using a mouse that's ergonomic- basically one that comfortably fits your hand size, is easy to grip, and moves around with ease. If it's not the right design for you, it could put extra strain on your hand and wrist and can impact productivity.
Logitech make some of the best wired and wireless mice out there and have a huge range of different shapes, sizes, styles, and prices to fit your needs. Ahead, we've highlighted some of Logitech's best gaming mice that are currently on offer.
Logitech G PRO Wireless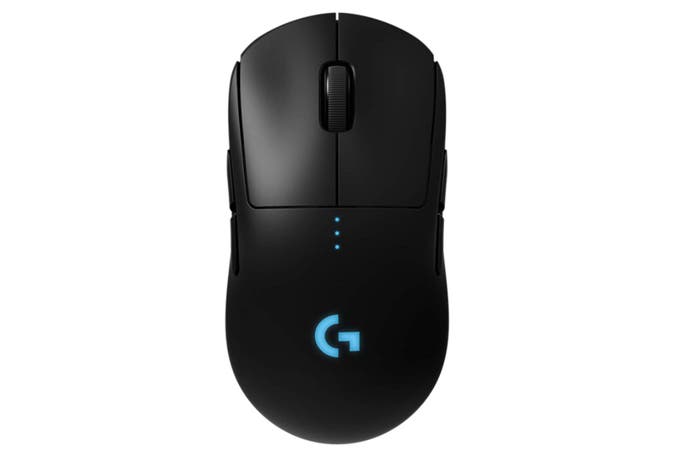 This is the cream of the crop as far as gaming mice go. The G PRO Wireless is the mouse used by many professional FPS players, and for good reason. It has the brilliant HERO 25k sensor, 25,600 DPI, 8 programmable buttons and an ambidextrous design. It feels fantastic in the hand and isn't too heavy. It has a rechargeable battery inside that can support 48 hours of non-stop use. If you're a really serious gamer looking for your peripherals to give you an edge, this is a great option and really worth getting, especially on sale.
Logitech G703 Wireless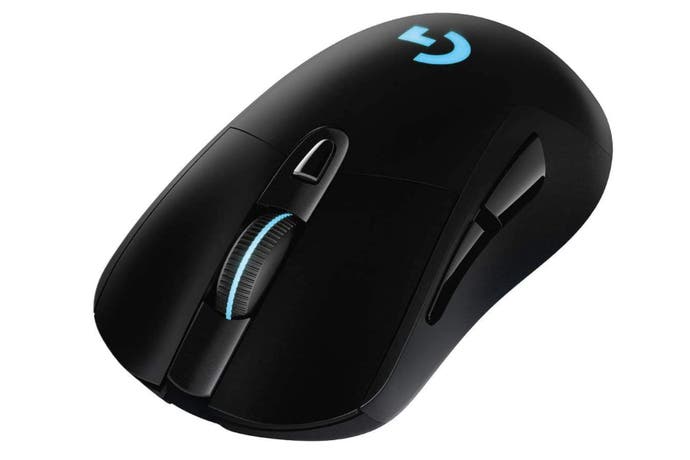 If you're looking for a wireless mouse to help out-shoot your opponents online, but don't want to break the bank, the G703 Wireless is a great choice. It's like the baby brother of the G PRO, and uses the same HERO sensor and has the same DPI range. The G703 has 6 buttons instead of 8 and is not ambidextrous, so if you're left-handed this won't be comfortable. At under £60 this is a really sleek mouse that is lovely to use and can make help make a difference in any game you're playing.
Logitech G305 Wireless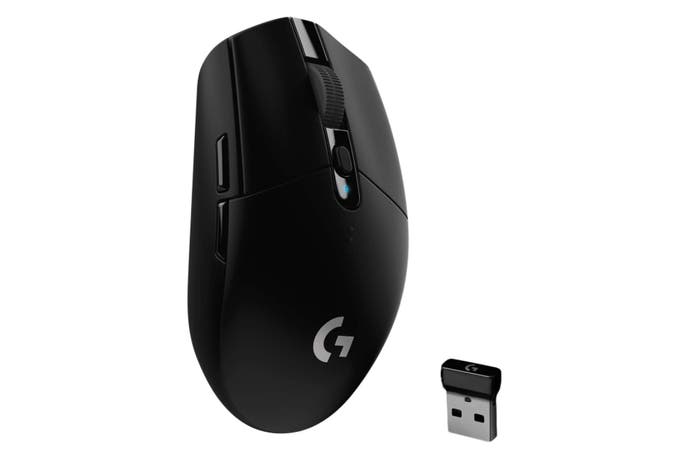 If you want a wireless mouse that is small and light, then the G305 is your pick. This is smaller than the G703 and G PRO and is much much lighter at around 100 grams. The G305 has the 12k sensor and 6 buttons but feels just as fast and responsive as the others. This mouse is battery powered and needs 1 AA battery, but I use this mouse daily and only need to change the battery every 3 months or so. The G305 is an excellently priced lightweight wireless mouse, and can also be bought in four other colours for a little bit extra.
Logitech G502 Wired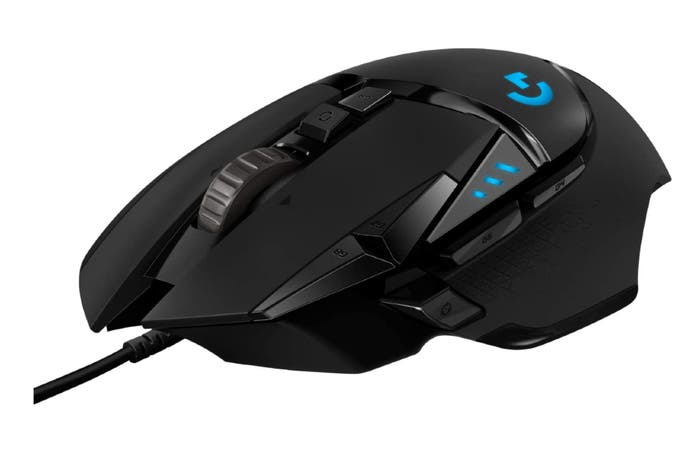 The G502 is a great mouse if you're looking for something that is wired and built for serious gaming. The G502 has the sensor from the G PRO but also has 11 programmable buttons, and you can adjust the weight to your preference. The mouse also has the wing design on the left side so you can rest your thumb without pressing any of the buttons accidentally. It takes a bit of getting used to, but once you are used to it the G502 is a really good performer in every game you could play, and with a 53 percent discount is hard to ignore.
Logitech G403 Wired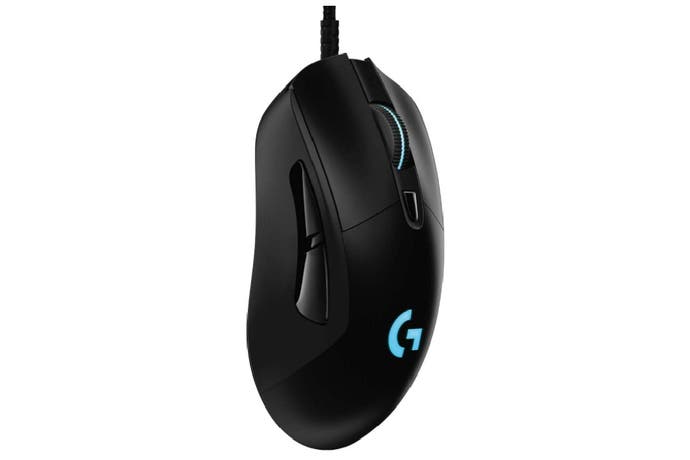 The G403 is about the best you can get around the £30 price point. The G403 also has the HERO 25k sensor, but only has the two extra side buttons. Though similar in price to the G305, this mouse only comes in black and isn't ambidextrous and is wired. However, if you're looking for something really simple that has a fantastic sensor then you can't go wrong with this mouse when it's 46 percent off.
Logitech G203 Wired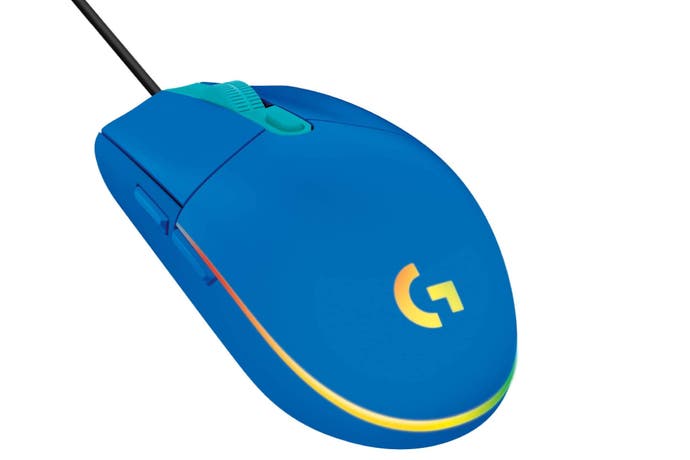 If you're not concerned about winning gunfights in CS:GO, Valorant or Call of Duty, and want something that will feel nice to use and look nice on your desk then the G203 is perfect. It's one of the cheapest gaming mice Logitech has but is still a quality product. The sensor has 8000 DPI, it has 6 programmable buttons, and has some really nice customisable RGB options. The G203 also comes in black, white, and blue, so you can choose the one that fits your setup the best.
---
Lots of options for you to save on some of the best gaming mice around. If you want to look at even more mice, then have a look at Digital Foundry's best gaming mice list. A good mouse also needs a good mousepad, and Digital Foundry has a great best gaming mousepads article. Also, make sure you're following the Jelly Deals Twitter account so you stay up to date with discounts on gaming mice and more.