Best Buy UK closing down all its shops
By the end of the year.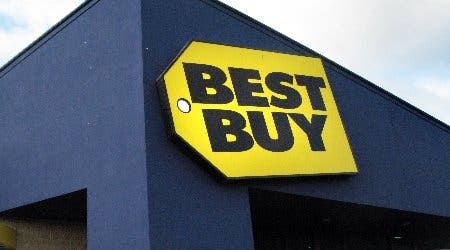 Best Buy will close all eleven of its UK shops by the end of 2011, it has announced.
A consultation process with staff has begun.
Best Buy UK, which has failed to make a profit in the year-and-a-half it has been in the UK, is a joint venture between Carphone Warehouse and US electronics behemoth Best Buy. It made a pre-tax loss of £46.7 million for the first half of the financial year, compared to a £28.8 million loss for the same period last year.
It is not yet clear whether the Best Buy UK website will close when the stores do, according to an Internet Retailing report. Best Buy UK has been aggressive in its video game offers - and from tomorrow will sell Call of Duty: Modern Warfare 3 for an eye-catching £29.99, £25 below RRP.
"The eleven Best Buy UK 'Big Box' stores have performed exceptionally at the level of customer satisfaction, but they do not have the national reach to achieve scale and brand economies," said Roger Taylor, chief executive of Carphone Warehouse Group.
"Due to the lack of visibility of an acceptable rate of return on historical and future potential investment we have decided against rolling out more 'Big Box' stores and we will be closing our existing stores, subject to consultation with our employees. Our immediate focus is our people and we are confident that the large majority will be offered alternative positions elsewhere in our UK business."