Best Black Friday Deals on SSDs and HDDs for PS5 and Xbox Series X/S
Expand your console's memory with these great deals.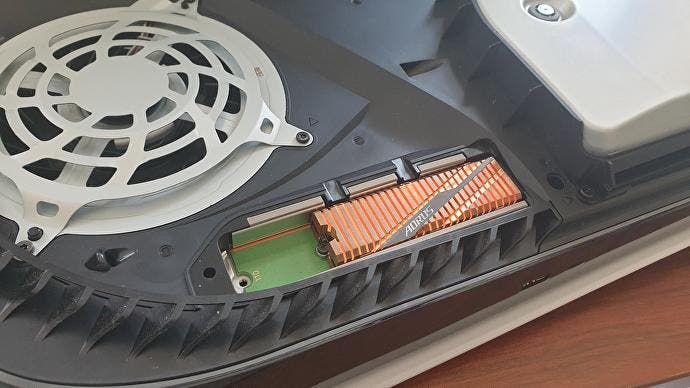 If your PS5 or Xbox Series X/S is running out of storage space, Black Friday is a fantastic time to pick up an external hard drive or SSD for cheap. We've rounded up the best of the early bird Black Friday deals and will be updating this page regularly when new deals get announced. Remember, you can stay updated with all of our 2021 Black Friday deals here.
What SSDs and HDDs are compatible with consoles?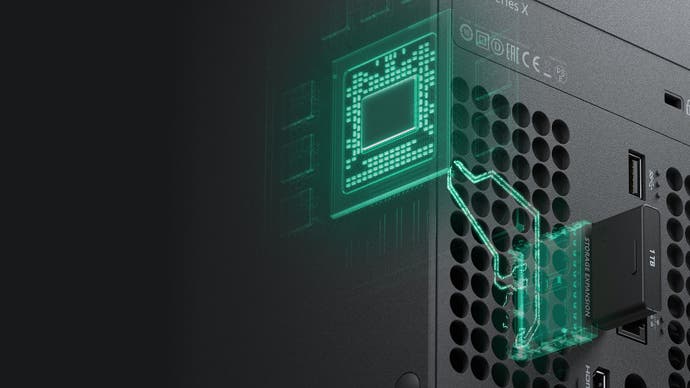 Before we dive into the deals, it's worth noting the differences between external hard drives (HDDs) and external solid-state drivers (SSDs) for those of you that might not be aware. While HDDs are usually cheaper, any games you move to the external hard drive can only be moved there for storage purposes. That means you can't run the games direct from the drive, with the exception of some older titles.
Ultimately, HDDs save you a lot of time having to download and delete games every time your storage capacity runs out, but it does mean you'll have to spend some time moving games back and forth between the hard drive and your console. We'd recommend reading Digital Foundry's rundown of the best external hard drives for Xbox and PS4, bearing in mind that most last-gen hard drives work on the new consoles.
SSDs can be installed into the console to expand its storage, as well as being used as external storage. External SATA SSDs such as the Samsung T5 can be used to run backwards-compatible PS4 games. Internal memory upgrades were only recently made possible on the PS5 thanks to a September update, and you can check out Digital Foundry's guide on the best SSDs for the PlayStation 5. As Will mentions, there are some important minimum requirements. Your SSD needs to have a heatsink and when combined with the drive, the total length needs to be 11.25mm or shorter to fit inside of the console. It'll need a read speed of 5550MB/s or faster, too.
As for the Xbox Series X/S, Xbox has a partnership with Seagate resulting in the Seagate Storage Expansion Card. It delivers an additional 1TB of memory, with additional 512MB and 2TB sizes expected to release before Christmas. It's currently the best expansion option for both consoles but it ain't cheap. The card was discounted in this year's Prime Day sale so we're hoping it reaches a similar price of £175. Make sure you check out Digital Foundry's best SSDs for gaming here.
Best Black Friday deals on Xbox and PlayStation SSDs and HDDs

One of the best deals available right now if you're interested in expanding your PS5's storage space is the 1TB WD Black SN850 for £119, Digital Foundry's top-recommended SSD for PS5. You can grab it from Scan with a free heatsink included, or from Amazon with a 66% discount on a 3-month Xbox Game Pass PC subscription.
Xbox owners can grab the official Seagate/Xbox Series X/S expansion card at the discounted price of £184.99 from Amazon. Of course, there are plenty of great deals on other PS5-compatiable SSDs which we've left below, as well as HDDs for PS5 and Xbox Series X/S.
UK
US
That's it for now, but if these prices aren't tempting enough be sure to bookmark this page as we'll be adding new deals when they get announced. Don't forget to give Jelly Deals a follow on Twitter too for the latest Black Friday news and deals.