Beautiful Scandinavian-folklore-inspired adventure Röki gets July release date on PC
And it's coming to Switch later this year.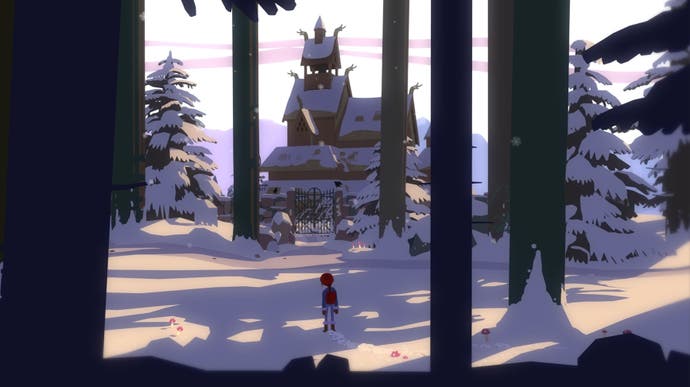 Developer Polygon Treehouse's "dark and contemporary fairytale" Röki finally has a release date and will be heading to PC on 23rd July.
Polygon Treehouse - which was founded by former Guerilla Cambridge art directors Tom Jones and Alex Kanaris-Sotiriou - first unveiled its striking Scandinavian-folklore-inspired adventure back in 2017, and it's been popping up here and there, looking no less promising, ever since.
Röki follows protagonist Tove as she embarks on a quest across a beautifully stylised rendition of the Scandinavian wilderness to save her family. Polygon Treehouse calls the resulting adventure a story of tragic loss and the path to redemption in which Tove must confront the past, explore her memories, and learn the truth.
That manifests as a blend of narrative-driven exploration and puzzling as Tove journeys forth across the chilly environs encountering long-forgotten monsters "that shouldn't exist, but do". There are maps to be drawn and curiosities to collect, and Eurogamer's Christian Donlan was rather taken with the whole thing when he played a demo version at the end of last year.
Röki will be available on Steam and GOG when it comes to PC on July 23rd, and it'll be heading to Switch at some point later this year.