Beat Hazard Ultra coming to iPad, iPhone
And the beat goes on…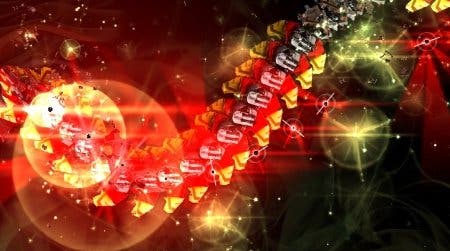 UPDATE: Beat Hazard Ultra creator Steve Hunt has told Eurogamer that the iPhone and iPad version should be out within the next three or four months. The iPad HD version will probably cost £2.99. "I'll run a discount for a few days when it first comes out to reward early purchasers," he said.
ORIGINAL STORY: UK bedroom coder Steve Hunt's excellent music-fuelled arcade shooter Beat Hazard Ultra is in development for iPhone and iPad.
Beat Hazard Ultra launches on PlayStation Network this month. If first attracted attention on the Xbox Live Indie Games platform, and on PC.
It takes your music and uses it to create an arcade shooter, with different songs creating different ebbs and flows. The iOS version uses your iTunes music to drive gameplay.
The iOS port is handled by D3T, a developer formed by ex Juice Games staffers.