Beast your eyes on 18 minutes of The Last Guardian gameplay
It'll be out Ico Ico one day.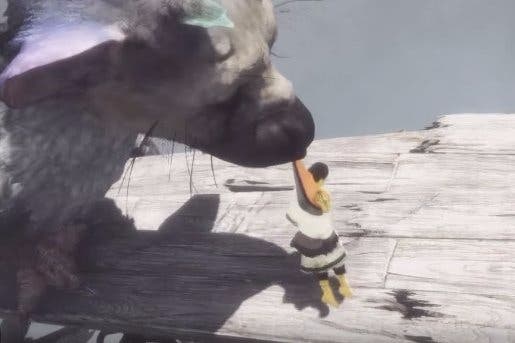 A meaty 18 minutes of The Last Guardian footage, filmed at the Tokyo Game Show this week, has appeared online.
The Last Guardian footage comes from Japanese media monster Famitsu, and gives us our clearest look yet at what the long-awaited PS4 game is like to actually play.
The recorded demo shows an area that wasn't in The Last Guardian E3 build that Wes played and wrote about in June, but we have seen snippets of the area in trailers before.
What's striking about the video is the impact Trico, the giant cat-eagle, has. You, as the small boy, are dwarfed by comparison. Trico has a great heft about him, and issues odd guttural barks. It's weird. It's unsettling. It's fascinating. Indeed, Wes was smitten by Trico too.
"This feathered pastiche of mythical beasts gives The Last Guardian a chance of being something special even though its protracted, troubled development means the game really doesn't have any right to be," wrote Wes - months before The Last Guardian was delayed yet again, this time from October to 9th December.
"I can still hear his heavy breathing, the rumble of his movement somewhere off camera, the fear in his anguish. There's something haunting about Trico's design, his fur dancing in the dark, his eyes burning bright with strange colours one second, menacing pitch black the next."