Battletoads is back on 20th August
Hop and glory.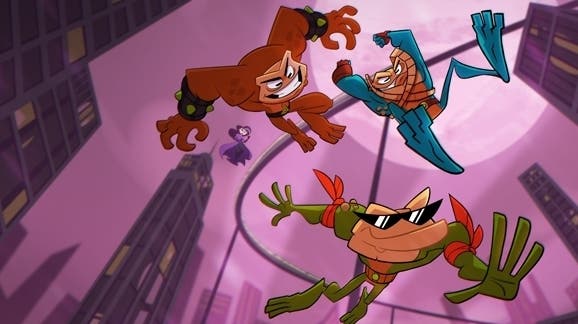 26 years later, the Battletoads are back.
Microsoft's new Battletoads game has today been given a 20th August release date on Steam, Windows PC and Xbox One (and of course also through Xbox Games Pass).
The cartoony brawler is the work of Essex team Dlala Studios, in collaboration with Rare, and was first announced back in 2018.
Today's new trailer, below, show the trio of toads in some of the game's cel-shaded cutscenes and promises three-player couch co-op.
There's also a few glimpes of fighting, racing, platforming and puzzle solving sections - illustrating what the trailer claims is its "multi-genre adventure".
The Battletoads have popped up in a few games recently - Killer Instinct and Shovel Knight spring to mind - and are a known favourite of Xbox boss Phil Spencer. But the real reason they're still around is largely thanks to the internet's continued memory of the series via that dang "Do you have Battletoads?" meme.