EA quarterly report reveals Battlefield 3 Premium service sold over 1.3 million subscriptions
Origin has 21 million users.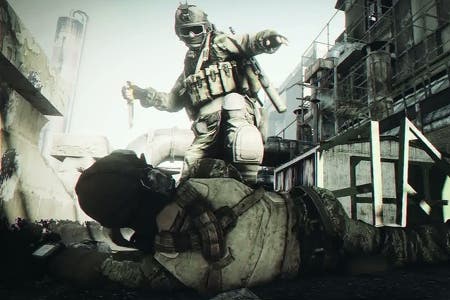 Over 1.3 million Battlefield 3 Premium subscriptions have been sold in the scant two months since its launch, EA announced during its most recent quarterly earnings report for fiscal Q1 2013.
It also confirmed that something else in the Battlefield franchise is in the pipeline for fiscal 2014.
Less fortunate for EA were sales of The Old Republic, with subscribers dropping off to below one million.
Also noteworthy was that its digital distribution service Origin has 21 million users, including nine million mobile members.
Elsewhere, Madden NFL 13 pre-orders increased by 25 per cent year-over-year.
The company's net revenue came to $491 million, a mild decline from last year's $524 million for the same quarter. A whopping 66 per cent of this revenue came from online with a $324 million digital revenue, whereas last year digital accounted for less than half.
EA's overall net income was $201 million, which was down from last year's $221.