Battlefield 3 patch reveals rent-a-server prices
Patch out now on PlayStation 3.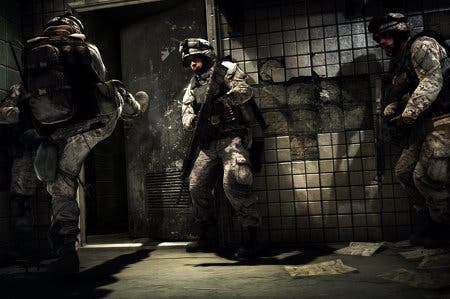 The gargantuan Battlefield 3 patch is available to download now for PlayStation 3 - and with it comes the ability to rent servers.
Eurogamer reader Backtrack reported the server costs: 1 day: £1.19; 7 days: £5.49; 30 days: £19.99; and 90 days: £47.99.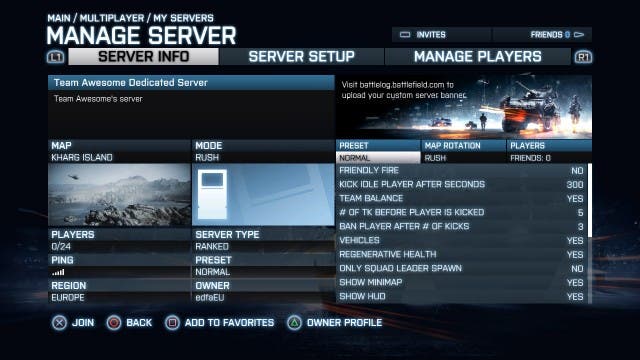 The rent-a-server functionality was announced at GDC. Developer DICE is implementing a soft launch - it won't reach full capacity until next week.
Rented servers can be both ranked and private. Private servers, however, have some enforced rules that cannot be changed. All tools for handling your server are done from within the game's main menu.
Today's patch weighs in at just over a gigabyte in size. If you have the Back to Karkand DLC and download the patch you have to re-download the DLC - if you didn't re-download it from 13th March (thanks Cringles88).