Basic 8GB Wii U has just 3GB space after system installs
You won't be able to download 3.2GB Nintendo Land.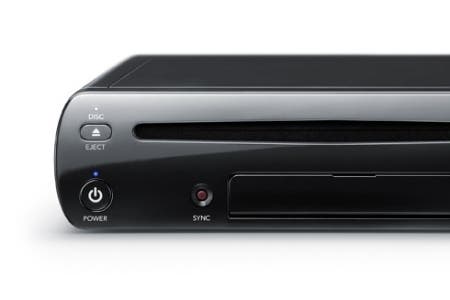 The Basic 8GB Wii U offering has just 3GB space after installing system software and creating a user profile, Nintendo has revealed. Those with a 32GB Premium Wii U will get 25GB of usable space.
This means that even smaller Wii U games such as 3.2GB Nintendo Land won't be able to fit on the 8GB system's flash memory (Wii U discs can theoretically hold up to 25GB space).
The news comes from a Nintendo Direct conference broadcast in Japan today (translated by Kotaku).
8GB Wii U owners would be able to install New Super Mario Bros. U, however. The 2D platformer weighs in around 2GB.
Memory can be expanded with an external hard drive. Wii U will support up to 2TB, although only supports drives with an external power source. USB memory can be used but is not advised, Nintendo said.
The company has yet to announce an official Wii U hard drive expansion of its own.