Banjo-Kazooie spiritual successor revealed as Yooka-Laylee
Kickstarter goes live tomorrow, 5pm UK time.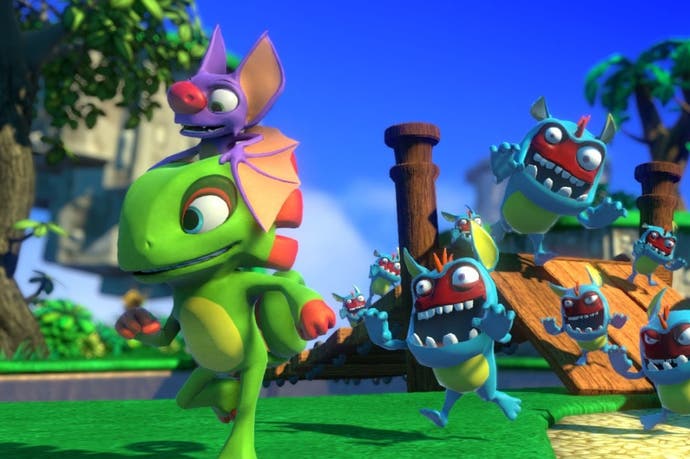 Playtonic Games has revealed the first firm details of its upcoming Banjo-Kazooie spiritual successor, which now sports an official name: Yooka-Laylee.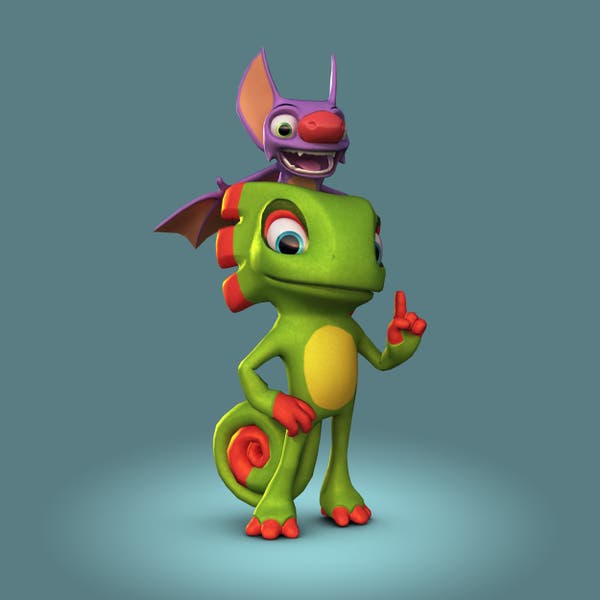 Apart from the obvious similarities to Playtonic's Rare heritage, Yooka-Laylee is also the names of its two stars: chameleon Yooka and bat Laylee.
The duo's collectible-stuffed platform adventure will be revealed in full tomorrow, when the game's Kickstarter campaign goes live at 5pm UK time. Backers will be able to get a copy for £10/$15.
In the meantime, IGN has gone live with news that it will be released first for PC, with console versions for Wii U, PlayStation 4 and Xbox One also in the works.
Eurogamer will have the first hands-on impressions of the game tomorrow, along with gameplay footage and a look behind the scenes at Playtonic itself. Join us then for more.