Badger-based survival sim Shelter due next week
It's just a shot away.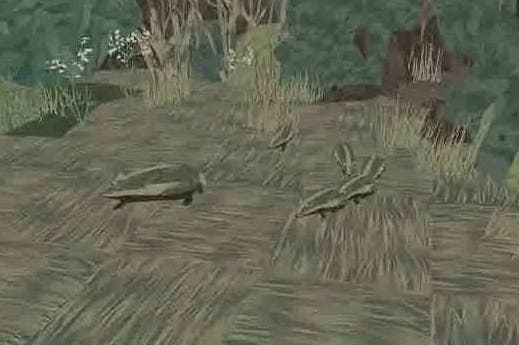 Pid developer Might & Delight is releasing its upcoming survival badger game, Shelter, on PC and Mac on 28th August.
Shelter is priced at £6.99 / €8.99 / $9.99, though pre-orders on Steam are 10 per cent off. Additionally, you can buy Shelter bundled with Pid for only $15 on the developer's site.
Shelter casts players in the role of a mother badger who must protect her young from the horrors of nature, such as: predators, rushing rapids, forest fires, and the constant need to find food. "We are not saying nature is cruel, however what the mother and her cubs will experience is simply a fact of life," said lead designer Andreas Wangler upon Shelter's debut announcement. "There are no boss fights in this game. No good or evil elements. It's simply about survival and protecting your offspring."
"We went into production with the ambition to do a strong emotional product," said creative director Johannes Wadin. "Reading that people cried over the badger cubs while watching our trailers makes me feel that we have achieved our goal."
Prior to working on Shelter, many of the staffers at the Swedish developer worked at the now defunct Grin on Bionic Commando Rearmed and its 3D reboot, Bionic Commando, which I rather liked. Chris Donlan was fond of Pid as well. "Gorgeous, clever and intermittently exhausting, this is nothing if not a fascinating debut," he wrote in his Pid review.