Back 4 Blood has seen over 6 million players
For the horde.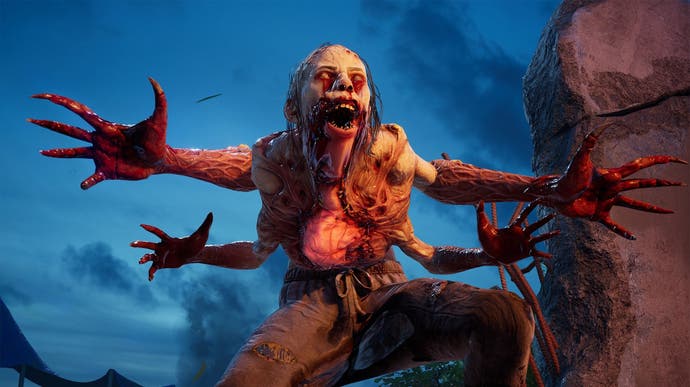 Back 4 Blood has seen over 6 million players.
That's according to a tweet from the official Back 4 Blood account.
Back 4 Blood is a co-op focused first-person shooter made by Turtle Rock, the creator of Left 4 Dead (for more, check out Eurogamer's Back 4 Blood review).
The game's popularity was no doubt boosted by its availability on Xbox Game Pass at launch. Otherwise, expect to pay around £50 on PlayStation consoles and PC.
Speaking of PC, Back 4 Blood is doing well on Steam, where we have official concurrent players figures. At the time of this article's publication it had 12,626 concurrent players, sandwiching Back 4 Blood between the eternally popular The Elder Scrolls 5: Skyrim Special Edition and 2018 3D tower defense game Bloons TD 6. According to SteamDB, Back 4 Blood's all-time concurrent peak on Valve's platform was 65,987 - set 11 days ago.