Babel Rising release date announced
New Ubisoft god game on PC, PSN, XBLA, mobile next month.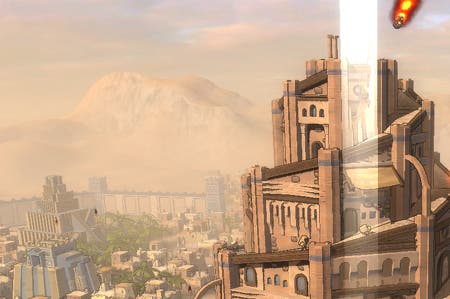 New Ubisoft god game Babel Rising launches on PlayStation Network and Xbox Live Arcade on 13th June, the publisher has announced.
It then gets an iOS and Android release on 14th June, followed by PC on 27th June. A Windows Phone 7 version will follow some time thereafter. No price tag for any platform has been confirmed.
The PS3 and Xbox 360 releases are compatible with Move and Kinect as applicable.
As revealed late last year, you'll play as a god who is attempting to stop humans from building the tower of Babel by chucking all manner of natural disasters at them.
Have a look at the trailer below for more.