Atari's old rival Intellivision returns with a new console of its own
Are aerobics clothes back in fashion too?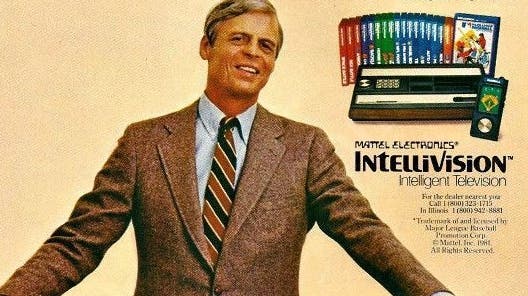 Holy macaroni now Intellivision is making a comeback. Intellivision, as in Atari's old rival, as in the old video game console. But it won't be a rehash of the old machinery, it will be... something new.
Exactly what, we don't know, but the press release buzzwords were "simple, affordable, family and fun".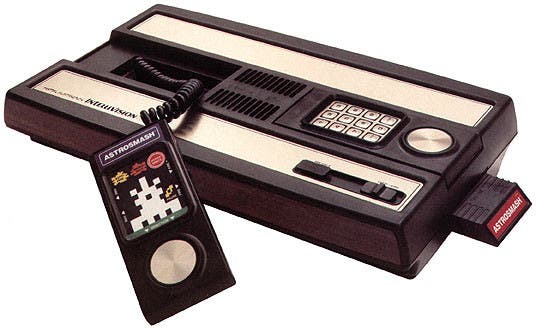 The blurb continued: "The original Intellivision system generated many 'firsts' in the video game industry, including the first 16-bit gaming machine, the first gaming console to offer digital distribution, the first to bring speech/voice to games, the first to license professional sports leagues and organisations and the first to be a dedicated game console and home computer.
"The new Intellivision system (name TBA) will carry on the company tradition of 'firsts' with its new concept, design and approach to gaming."
Video game music maestro Tommy Tallarico will lead the Intellivision charge, joined by original members of the old Intellivision team.
In an interview with VentureBeat, Tallarico said: "I see a huge gaping hole in the market now with families in the home. We will be focused. We will not try to compete with Sony, Microsoft, and Nintendo. That would be insane, and we would need $1 billion."
The new Intellivision will instead be less powerful but more affordable, steering away from 3D graphics and also, it's worth noting, Netflix. Apparently there will be 10 games ready at launch, which sounds like a scant offering, but the machine will run an emulator to play more.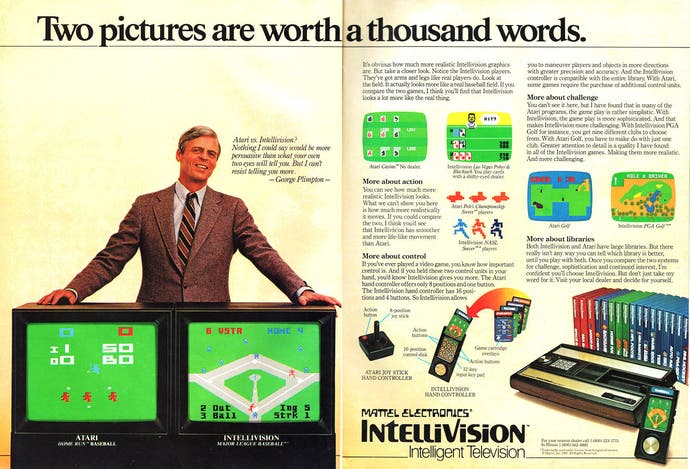 Intellivision vs. Atari was the console battle of the early 1980s. How fitting - and bizarre - the two companies should be releasing new hardware now.
Atari has the Atari VCS, or Ataribox, a retro-looking but modern-powered machine capable of 4K and HDR, and pre-loaded with 100 old Atari games. More importantly, one of the included controllers is the delicious old Atari Joystick.
Coincidentally, pre-orders for the Atari VCS begin today on Indiegogo. The Onyx model is $200 and the Collector's Edition (the wood-fronted one) is $300.
Who even needs a PlayStation 5, eh?