Atari legend says new game label wrongly attributes games to him
UPDATE: Atari has now amended its website.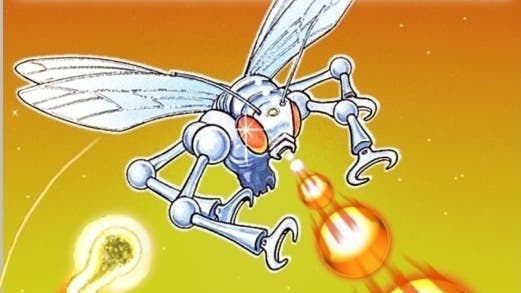 UPDATE 19/11/21: Atari has now amended its website with the correct information.
"In our marketing materials, the developer credit for Saboteur was applied to Yars' Return and we failed to spot the mistake prior to launch," reads a statement to Eurogamer. "The Atari homebrew community is extremely passionate, and we appreciate that they immediately brought the issue to our attention. We have updated the information on atarixp.com and will share more information about the game's creators and legacy in the coming weeks."
The statement also explains further background to the game.
"Yars' Return was a homebrew adaptation by Curt Vendel of Howard Scott Warshaw's game Yars' Revenge. Yars' Return was included with the Atari Flashback 2 Game Console, which Curt developed for Atari. After the initial release, Dennis Debro worked at Curt's direction to make some improvements and enhancements, and that revised version was included in later releases of the Flashback.
"In preparation for the Atari XP project, Atari reached out to Dennis and asked him to share the most up-to-date version, and his efforts have been instrumental in the creation of the new Yars' Return cartridges. We appreciate Dennis' many contributions to Yars' Return and his ongoing support of this project."
---
ORIGINAL STORY 17/11/21: Atari this week launched a new label called Atari XP to sell "never released and rare Atari games from the 1970s and 1980s".
The marketing behind these releases states they were created by Atari game designer Howard Scott Warshaw. But it turns out, that's incorrect.
Three games are currently available under the label, selling for up to $150. All three are attributed to Warshaw, but he was only involved with one.
The three games are as follows:
Saboteur, a "creative, multi-level shooter developed by Howard Scott Warshaw in 1983 but never released"
Yars' Return, a sequel to Yars' Revenge "created by Howard Scott Warshaw and slated for release in 1983"
Aquaventure, a game supposedly designed in 1983 and attributed to Howard Scott Warshaw
Each is available for $49.99 as a standard edition, or $149.99 in special edition form that includes a poster, an instruction manual, a pin and badge, and a certificate of authenticity.
"I wrote Saboteur virtually in its entirety," Warshaw told VGC, confirming it as his creation. "It was planned for release in 1984."
However, he was not involved in Yars' Return (the supposed sequel to his own Yars' Revenge) or Aquaventure.
"There was no Yars' Revenge sequel planned for 1983 and I did not write one," said Warshaw. "Yars' Return was Curt Vendel's hack of my game many years later, and he deserves credit for it. I had nothing to do with it.
"Aquaventure is something I never heard of or had anything to do with whatsoever. The idea that I'm the designer on it is totally false. Anyone who reads my Once Upon Atari book will know everything about my work at Atari and realise the truth about these games."
Warshaw's Yars' Revenge is considered one of the greatest games on the Atari system. He was also responsible for the infamous Atari 2600 game E.T. the Extra-Terrestrial, which was created in just five weeks and was such a commercial failure that copies were buried in a landfill site.
Warshaw is a draw for Atari fans, then, and it seems Atari are playing off his name for this new label.
Eurogamer has contacted Atari for comment.