Atari ET dig documentary available this month via Xbox Live
It'll be right here.
Microsoft's documentary charting the fall of Atari and the flop of its famously unsuccessful ET game will be available to watch via Xbox Live on 20th November.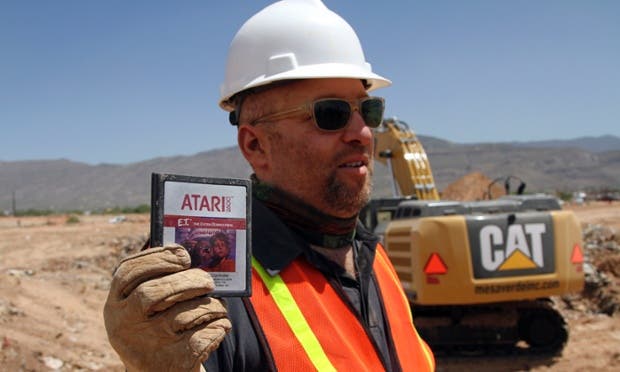 Atari: Game Over examines the company's rise and downfall via its infamous ET: The Extra-Terrestrial game that ended up junked in a New Mexican landfill.
An archaeological dig took place over the summer to recover the lost game cartridges, and is charted as part of the documentary's filming.
The film also features an extended interview with designer Howard Scott Warshaw, who had been tasked with creating and releasing the game in only a few weeks.
Atari: Game Over was created by Xbox Entertainment Studios, Microsoft's ill-fated attempt at creating its own TV production studio for Xbox platforms.
Two other Xbox Entertainment Studios projects remain to be released - the rest of the company's upcoming slate has now been shelved.
Microsoft's Halo Nightfall series is now filmed and will be released as part of the Halo: The Master Chief Collection. The Steven Spielberg executive-produced Halo: The Television Series will debut next year.
Watch a trailer below.