Atari announces plans for chain of themed hotels
Breakout success?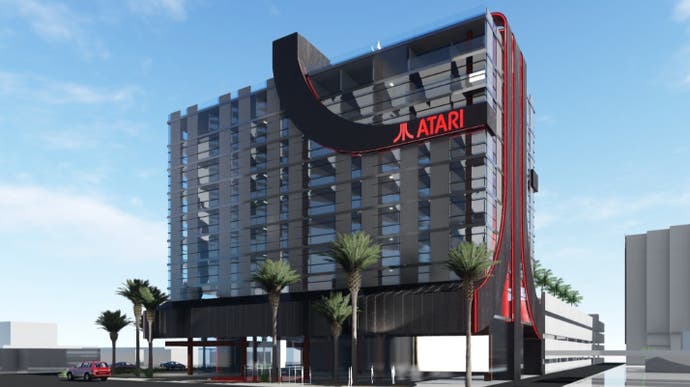 Work has begun on a chain of Atari-themed hotels, which will look like something out of Cyberpunk 2077.
Eight hotels are initially being planned across the US, with construction on the first due to begin this year in Phoenix, Arizona. Further sites will then follow in Las Vegas, Denver, Chicago, Austin, Seattle, San Francisco, and San Jose.
Some will include venues for esports events, as well as "the latest in VR and AR" experiences, restaurants, bars, meeting rooms, gyms and a bakery. Oh, and rooms to sleep in.
"When creating this brand-new hotel concept, we knew that Atari would be the perfect way to give guests the 'nostalgic and retro meets modern' look and feel we were going for," said the brilliantly-named Napoleon Smith III, producer of the Teenage Mutant Ninja Turtles film franchise reboot, who is working on the project. "Let's face it, how cool will it be to stay inside an Atari?!"
Here's how the hotels are planned to look: