Assetto Corsa console release date narrowed down to April
PlayStation 4 version hits 1080p and 60fps, while Xbox One version will be 900p.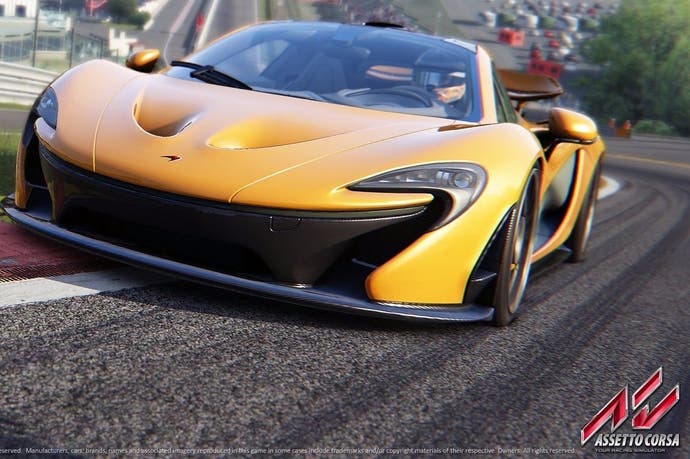 Assetto Corsa, Kunos Simulazioni's acclaimed driving simulator, will be coming to PlayStation 4 and Xbox One this April, with both versions due to hit in Europe on April 22nd.
It's been just over a year since Assetto Corsa came out of Early Access on Steam, in which time the simulator has been recognised as one of the finest of its kind on the PC, and with a brace of DLC packs introducing classic tracks such as Brands Hatch and Spa Francorchamps. All the Dream Packs will be included as part of the base console launch on day one, and in the future updates will arrive in tandem with the PC version.
While code is yet to be finalised, at present Assetto Corsa is running at 1080p and 60fps on PlayStation 4, while the Xbox One version will be targeting 60fps and a resolution of 900p. Few compromises have been made for the new version, with the handling model intact and the only significant change being an all-new UI.
We got to spend a short while with the console version recently, and you can find our impressions over here.