Assemble with Care is The Repair Shop by the studio behind Monument Valley
Don't lose it, re-use it.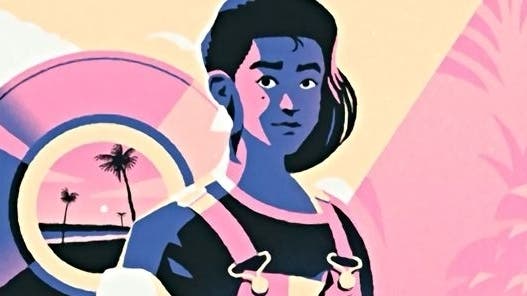 This week we're looking at a few of the gems on Apple Arcade. Next up, the latest from UsTwo.
There is a special halo around people who can fix things. The Repair Shop, the BBC's sleeper hit about the restoration of art and furniture, always with a good cathartic story behind it, seems to touch parts of the soul that no other TV - apart from Chopped, obviously - can reach. And here's UsTwo, the studio behind Monument Valley, with a game about a travelling fix-it merchant in the late 1980s. In pastel colours, and with wonderfully chunky graphics, this is a story told in 13 objects, all of which are broken. The people who own the objects are often broken too, and in the mending everything can be redeemed.
It would be a bit too neat were it not for the sheer tactile delight to be had in taking 1980s technology apart, making it better, and then putting it back together again. Armed with a screwdriver and glue, you're soon pulling the backs off rotary phones, replacing broken mirrors in SLRs and sticking heads back on little ornaments. Do you like watch escapements? Remove the backing and here is one in motion, a golden intricacy that seems to have its own life. Do you like wires? These are stretchy and wonderfully entertaining to clip into place. Mending stuff is great!
Close your eyes and listen to this game, the click and clack of pieces disassembling, the swish of a screw emerging, the clunk of a button. My favourite part of all this is probably the teacup used to store any screws that have been removed - it chimes beautifully as you drop another one in - but there's plenty to love throughout, from the no-nonsense business of keeping track of your bits and pieces on the table in front of you to the endless thrill of lifting a piece of plastic and seeing the hidden innards of a mechanism.
As a piece of storytelling, this is absolutely fine. As a study in the wordless pleasure of fixing stuff, though, it really sings. Monument Valley asked you to look afresh at the tricksy surfaces of the world. Assemble with Care is more concerned with what lies beneath.