Assassin's Creed Valhalla Year 2 features return of Kassandra and massive Ragnarök expansion
After that, more from Basim.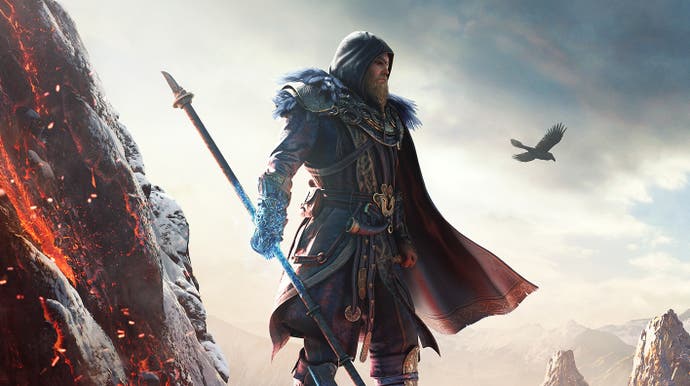 Ubisoft has lifted the lid on Assassin's Creed Valhalla's big second year of additions, which will include Assassin's Creed Odyssey crossover DLC starring fan-favourite Kassandra plus a massive 35-hour mythological expansion.
Beyond that, there's even more on the horizon - and last week I chatted with producer José Araiza on what else to expect, plus more details on the return of Kassandra and a return for Basim. That's all below - but first, today's big announcements.
First up for Assassin's Creed fans is free crossover DLC, for both Assassin's Creed Valhalla and 2018's Assassin's Creed Odyssey. Both DLC packs arrive tomorrow - 14th December.
These "Assassin's Creed Stories" will begin in Odyssey and pick up Kassandra's story post-game, when the now-immortal hero begins a fresh quest to travel the world and track down Isu artefacts. This leads to her appearance in Valhalla, where Eivor will encounter Kassandra in a new area on the Scottish island of Skye.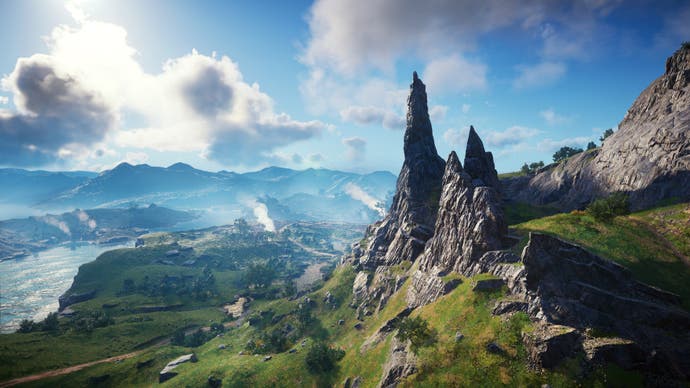 Assassin's Creed Valhalla's next big slice of content then arrives on 10th March 2022, with the massive Dawn of Ragnarök expansion. Developed by Assassin's Creed Rogue's Ubisoft Sofia studio, this hulking mythological chapter is said to weigh in at 35 hours and feature a map that's one third the size of the base game's England. It is the most significant expansion ever to an Assassin's Creed game, Ubisoft says.
This is primarily a mythological expansion, similar to Valhalla's existing Asgard and Jotenheim portions, but in the dwarven realm of Svartalfheim. The realm is being invaded by fiery Muspelheim warriors, bringing new enemies to fight and godlike new powers to learn. More fantastical abilities such as being able to infuse weapons with elemental powers, teleportation arrows and the ability to resurrect enemies on your side will feature. A new Divine gear tier will also be introduced, with more traditional versions of these weapons available for use outside the expansion.
Its story, meanwhile, focuses on Odin and his son Baldr, with fiery demon Surtur (he was also in Thor: Ragnarok) as its big boss. Oh, and the expansion will also feature a new Arena activity.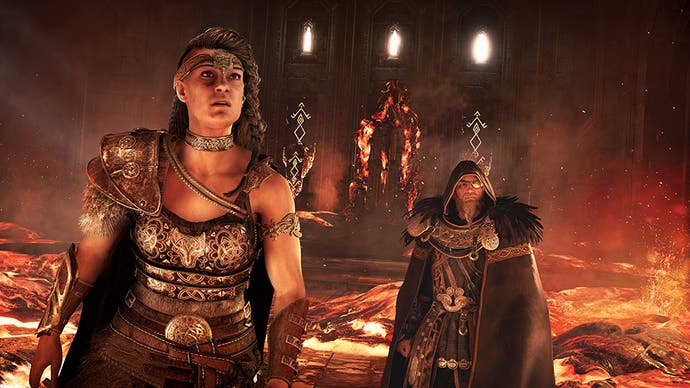 Phew. And that takes Valhalla's Year 2 through until March. But what about the rest of the year, and could Kassandra crossover with more characters in the future? I chatted with post-launch producer José Araiza for more.
"Spoilers! That's all I'll say," Araiza tells me when I ask after Kassandra's future. "You really have to play the crossover story to figure out why she's there, where she could go next. So yeah, once you play it, I think you'll have the answer to your question for sure."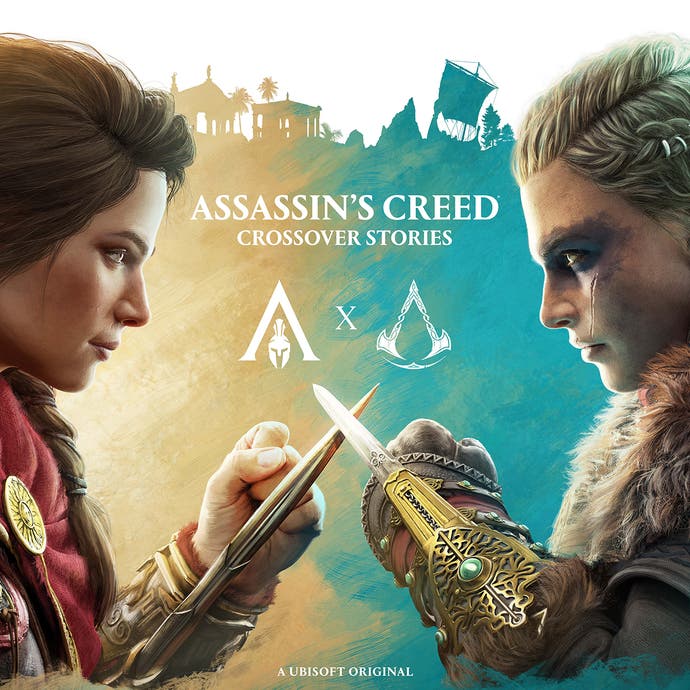 Kassandra is a huge fan-favourite, Araiza acknowledged, and the idea of her crossing over with Eivor (and potentially others) was one which the Assassin's Creed team first saw popping up in fan art and stories. Speaking of stories, I noticed the DLC sported a particular logo, "Assassin's Creed Stories", almost like a new brand of storytelling. Was this made with more in mind?
"It has a logo, right?" Araiza continued. "So maybe you'll see more in the future. I think once you play the crossover, you'll sort of begin to see how we see these happening and how we see that certain things could be introduced."
Focusing on Kassandra as a new figurehead for the series - or at least, someone who could potentially tie together future (or past) protagonists is an interesting idea - particularly for a series founded on recurring male heroes like Ezio and Altaïr. Was it important Kassandra had a similar focus now, I wondered.
"That's such a tricky question, and a subjective one," Araiza replied. "One of the beauties of the brand is it feels like every time we work on a new game, whoever the protagonist is becomes everybody's favourite Assassin. I love Kassandra. I played the entire game with her. In Valhalla, there's a lot of players who also feel the same way about Eivor. Whether it's female or the male version, everybody has a preference, right?
"You can go back and some people can tell you Bayek is the ultimate favourite ever," he continued. "So it's quite subjective and it would be hard to make that choice like that. I also think we shouldn't have to just put all our eggs in one basket, right, we have the ability to create such interesting Assassins and characters. That also in itself adds diversity and different points of view to the brand."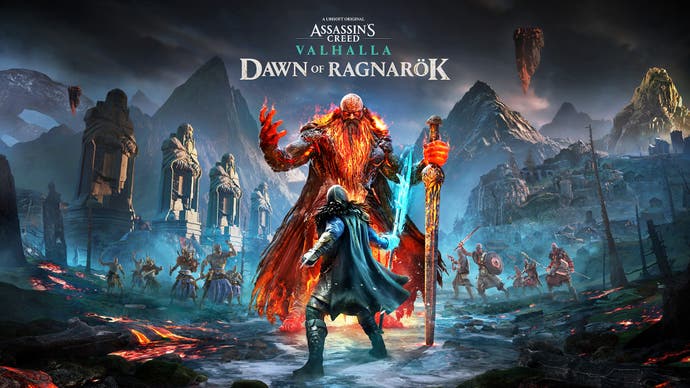 Kassandra aside, what does the future hold for Valhalla and its characters? Today's announcements cover Year 2 up to Dawn of Ragnarök in March - but there's more to come beyond that, Araiza confirmed.
"There's 12 months of the year, I believe, right?" he laughed. "We can't give too much of the details right now [but] there will be another game mode introduced sometime next year. There's other stuff that we're working on. We're trying to keep it as much of a surprise as we can." Easier said than done!
Seasonal activities will return for new players picking up the game to experience, now with additional extra rewards for those who've dropped into them before. The game's snow-filled Yule Festival begins in mere days, for example. Fans are also expecting more combat trials and challenge tombs, a smattering of which have arrived post-launch already.
"The reason why there's a Year 2 is because we're not lacking for ideas," Araiza suggested, "and I think you probably noticed this time around, we paid a lot more attention to the community for some of the ideas and some of the evolution, like some of the changes to river raids for example. We've been listening a lot to the community and sort of also spying on forums and whatnot, collecting information.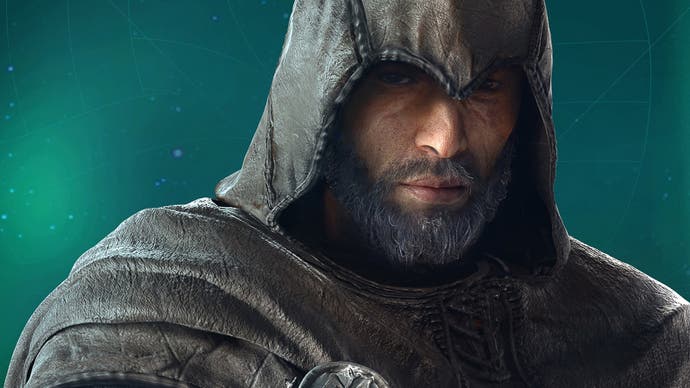 "So there is not a lack of ideas. It's just a matter of time, you know? Could there be more? I would love to, but you know, we also have to fit it all within the next year. What do we prioritise? I think, god, in an ideal world, yeah, it would be nice to have more time to be able to explore more, but it's up to the players and to Yves Guillemot."
Is Year 2 it for Valhalla? Will there be a Year 3? Araiza doesn't say for certain, but it sounds like Year 2 may be Valhalla's swansong. "We don't want to beat a dead horse, as they say. We don't want to over service it... we know that we only have one year before we move on to other things."
What else may be on the horizon? Many fans want to hear more of Basim, the Assassin you spend a fair bit of time with in Valhalla who ultimately holds a big secret. Will we see more of him? "Yes," Araiza teased. "Yes, the answer is yes. I'm not going to give you more details. But yes, you definitely will see more of Basim."