Assassin's Creed Valhalla sees return of social stealth, instakill blade
Here's a first look at your settlement hub, too.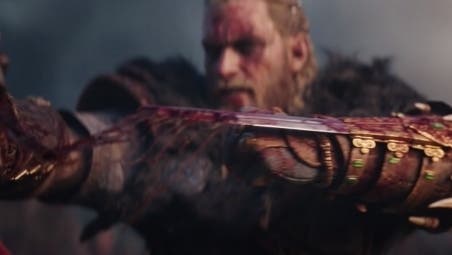 In a flurry of Assassin's Creed Valhalla announcements last night, Ubisoft confirmed a number of returning features for long-term fans of the series.
In short, the one-hit Hidden Blade is back, as is social stealth. Original series composer Jesper Kyd is also returning, along with some friends. Odyssey's armour appearance system (basically transmog) was also confirmed. And we got our first look at the Valhalla's game-changing new settlement location.
Speaking to Kotaku, creative director Ashraf Ismail confirmed that main character Eivor would once again be able to use their hidden blade to take "virtually anybody" down with one hit.
"Eivor receives the hidden blade quite early on," Ismail said. "We continue with the idea that Eivor is not a trained assassin. Eivor is a Viking who receives this badass weapon and has to learn very quickly. Early in the experience, Eivor will learn a technique that, with the right timing... can one-shot-kill virtually anybody."
Recent entries such as Odyssey and Origins fiddled with the hidden blade's mechanics so it wasn't always a guaranteed kill (enemies could resist, although in Odyssey you could try and spec your character to override this). It was a change that bothered some fans. These games also phased out social stealth - the series' original focus on blending into crowds - which will also return in Valhalla.
Speaking to USGamer, Ubisoft confirmed the return of Odyssey's visual customisation system for weapons and armour - the equivalent of a transmog system. This turned up post-launch within Odyssey but was warmly received, so it's good to see it back here.
"All gear is unique in Assassin's Creed Valhalla, and this gear is upgradable at the Blacksmith in the settlement," Ubisoft said. "Upgrading the gear will also give new visuals to that gear. Players can choose to interchange the visuals of all armours and weapons that they have obtained."
Next up, Ubisoft officially confirmed Valhalla's musical team, which includes original series composer Jesper Kyd.
Kyd composed music for the series' first four entries, including its entire Ezio saga, and is responsible for the iconic Ezio's Family tune which now serves as the overall franchise theme. It's his first return since 2011's Assassin's Creed Revelations.
He's joined by veteran video game composer Sarah Schachner (who composed Assassin's Creed Origins) and Norwegian artist Einar Selvik, whose work you can fittingly hear on the TV show Vikings.
Finally, on Twitter, Ashraf Ismail showed a first glimpse at Valhalla's new English settlement location - your personal hub which will change and adapt as you play through the game.
Speaking to Eurogamer ahead of the game's announcement, Assassin's Creed Valhalla lead producer Julien Laferrière told me how the settlement would reshape the flow of the game.