Assassin's Creed Valhalla - Kill or Spare Rued: The consequences of killing or sparing Rued in A Fury from the Sea explained
Should Rued meet the edge of your blade?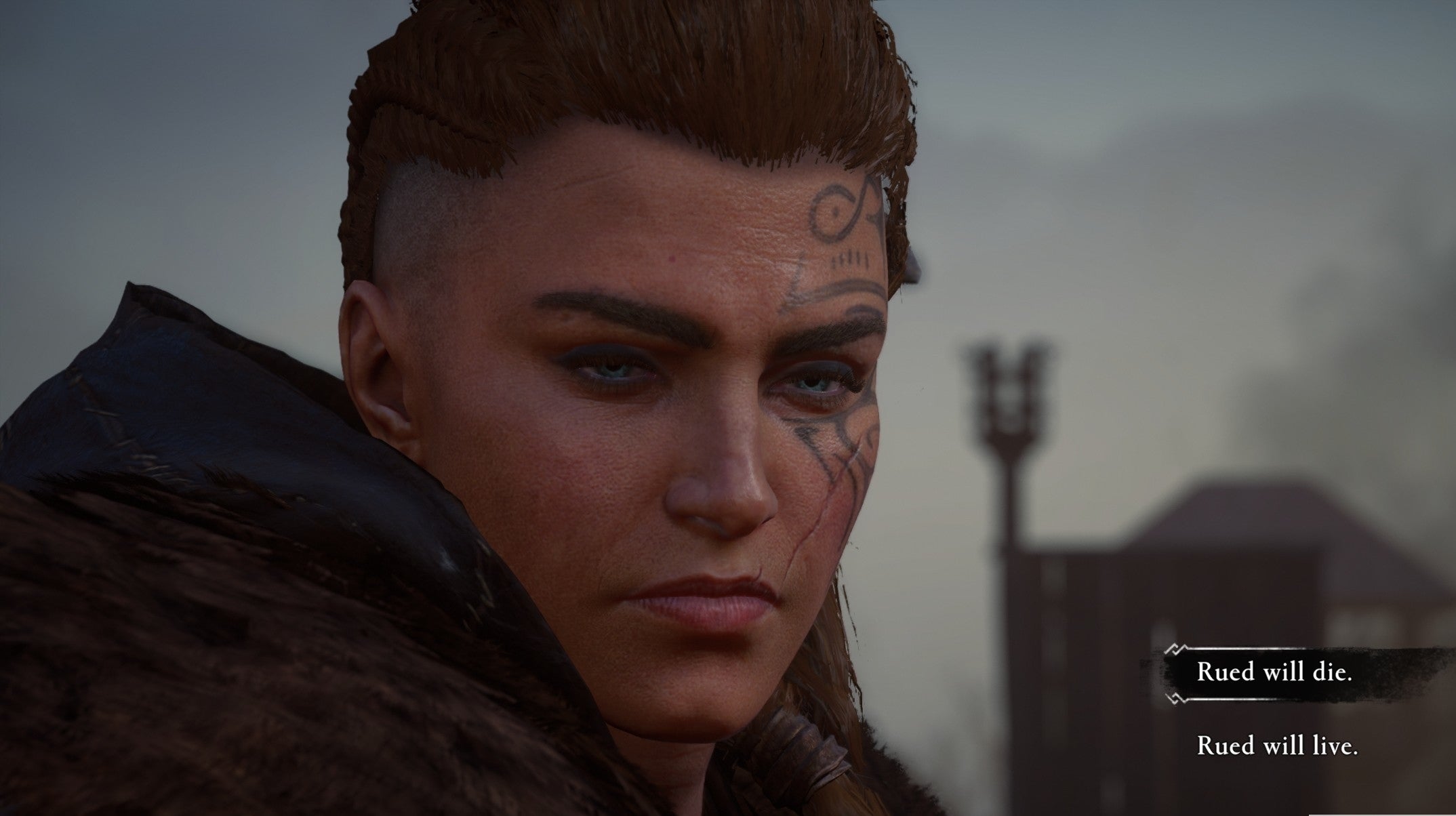 A Fury from the Sea is a mission in the East Anglia region in Assassin's Creed Valhalla.
Towards the end of this mission, you'll be faced with the choice of killing or sparing Rued.
Much like killing or sparing Leofrith, this decision will have an effect on your path through the story of Assassin's Creed Valhalla. Thanks to this choice, this page will cover the consequences for both killing and sparing Rued.
Be wary, however, as this page does contain spoilers for the A Fury from the Sea mission.
On this page:
If you'd like to know more about Assassin's Creed Valhalla, we have pages on changing Eivor's appearance, Soma's traitor, returning to Norway with the Atlas and some flyting tips.
How the A Fury from the Sea mission and killing or sparing Rued works in Assassin's Creed Valhalla
Eivor is given the choice to kill Rued or spare his life in Chapter 4 of The Tale of Thegn Oswald, mission A Fury from the Sea.
After securing the alliance with Ledecestrescire, Ravensthorpe is raided by a clan of Danes (Uninvited Guests).
Eager to know who is behind the attack, Eivor sets out for Northwic and meets Finnr, a Dane steward who is trying to place a new king, Oswald, on the throne of East Anglia.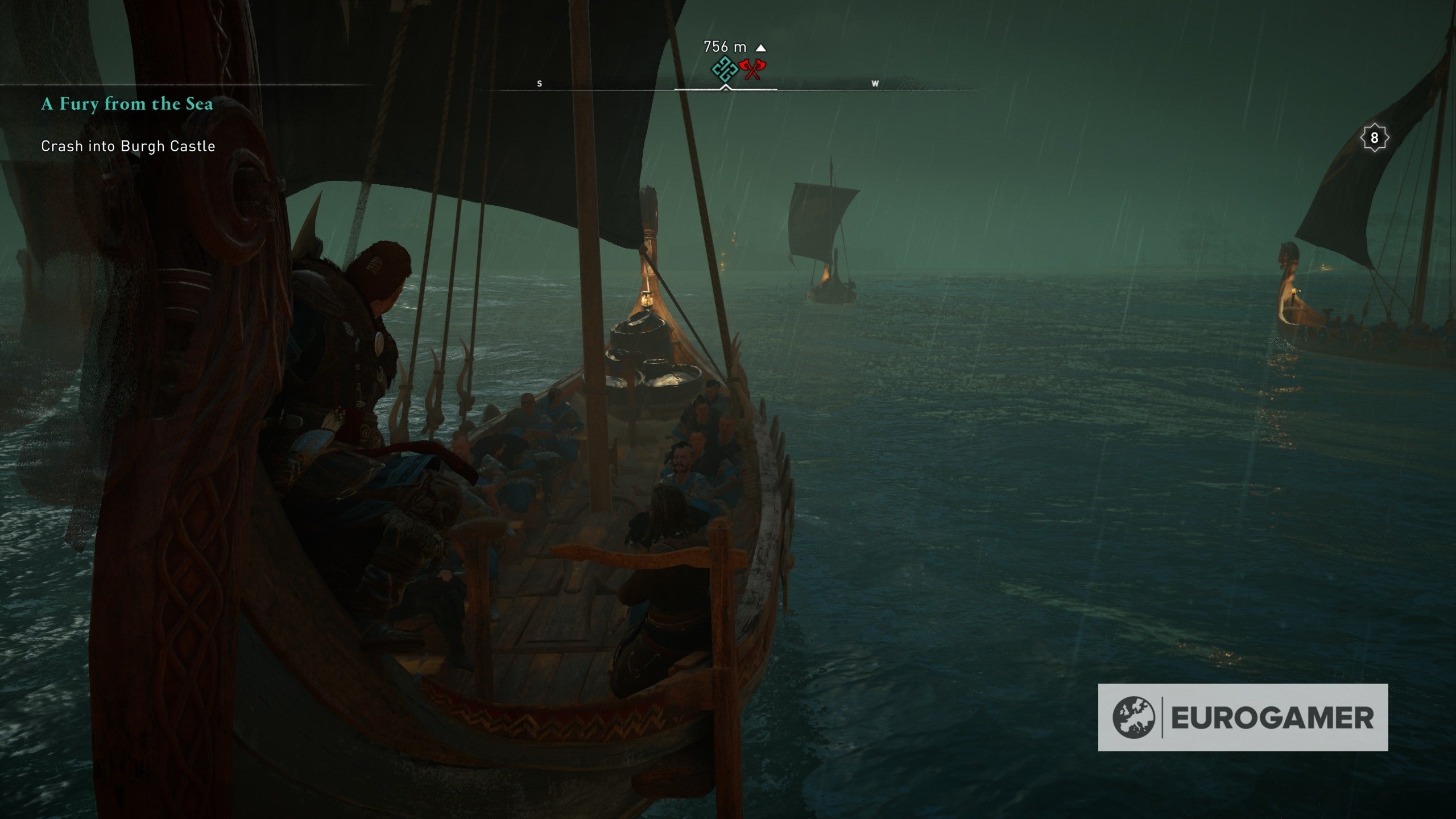 He tells Eivor that a rogue Dane named Rued was behind the attack, but in order to help her, he needs help with securing a marriage alliance between Oswald, a Saxon, and Valdis, a Dane.
In an effort to save the lands of East Anglia, Oswald accepts Rued's offer to fight to the death. Unfortunately, the duel turns tragic as both Oswald and Rued fall off a cliff and into the sea.
Thinking that Oswald is dead, Eivor rallies the people of East Anglia and together to attack Rued's remaining army at Burgh Castle. There, Eivor discovers that both Oswald and Rued survived the fall.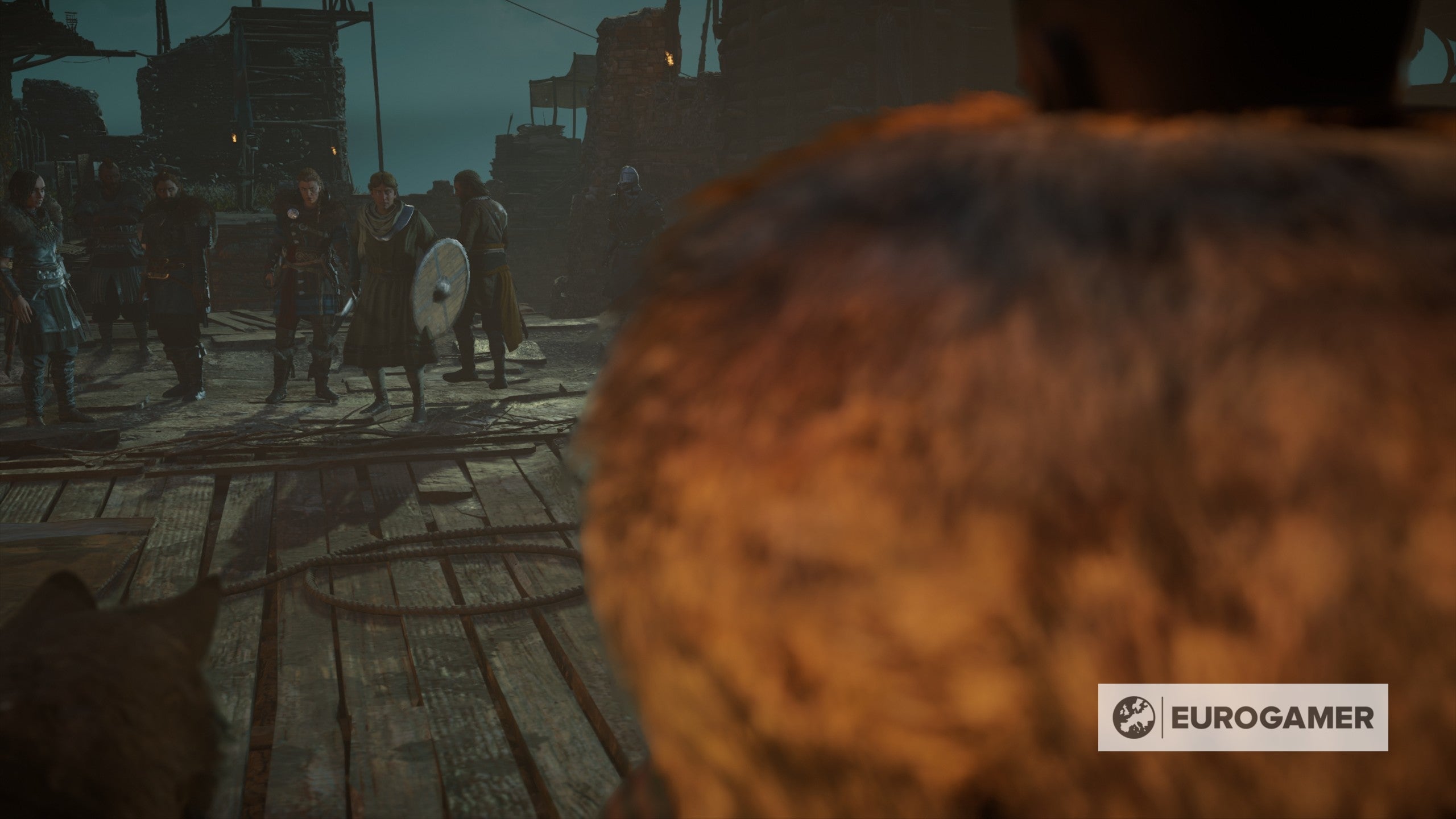 How does killing or sparing Rued affect Assassin's Creed Valhalla?
If you kill Rued, you will skip a second fight with Rued at Oswald's wedding and Finnr will join the Raven Clan.
If you let Rued live to stand trial, you will trigger a second fight at Oswald's wedding.
If Eivor fights Rued at the wedding, then Finnr will join the Raven Clan. If you let Oswald fight Rued, then Finnr will stay in East Anglia and serve King Oswald (Wedding Horns).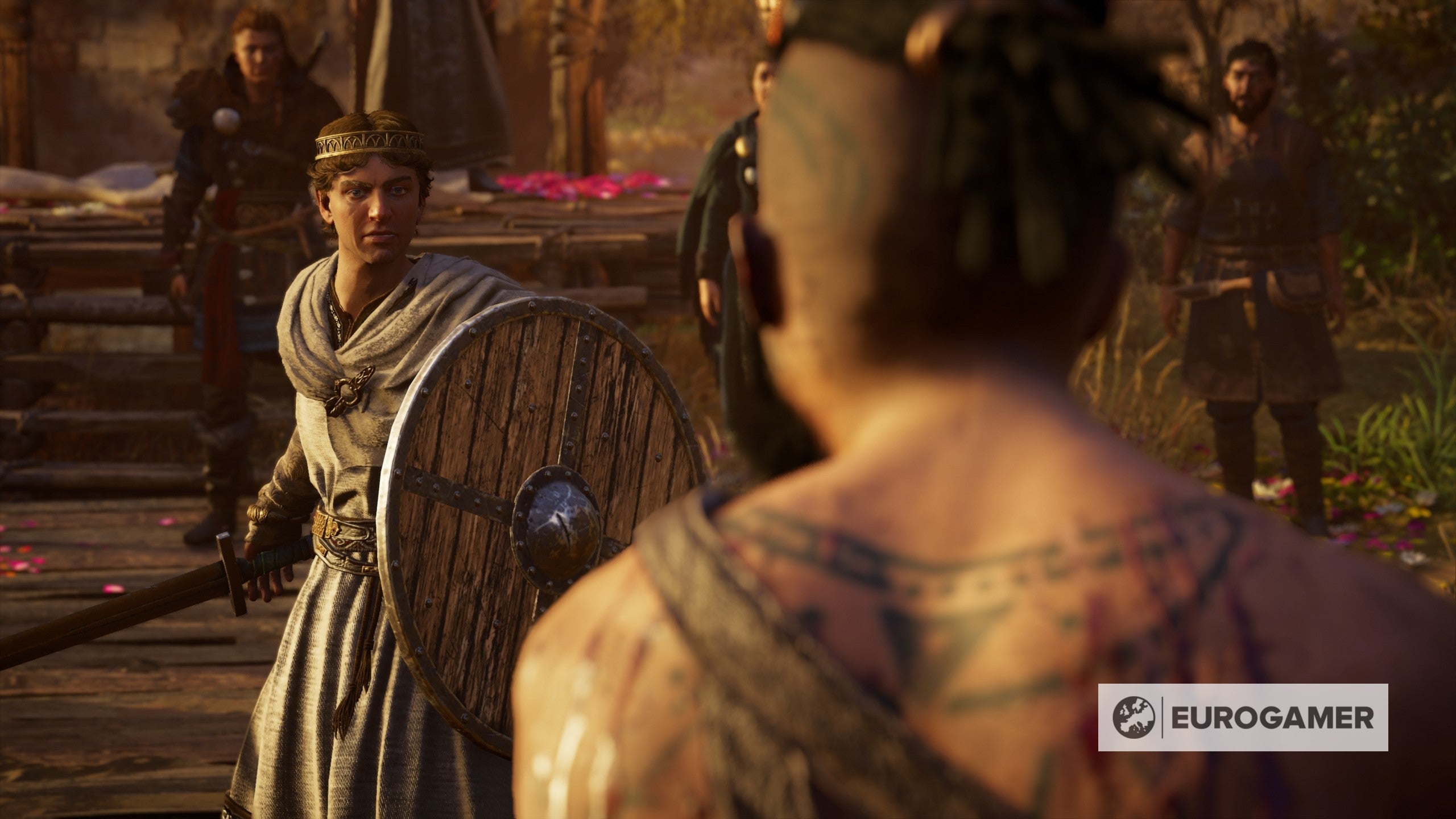 When it comes to other story choices in Assassin's Creed Valhallah, we also have pages on Soma's traitor, killing or sparing Leofrith and whether you should take or leave the resources to England.
To learn more about Assassin's Creed Valhalla, check out our guides on the Treasure Hoard maps, Books of Knowledge and ability locations and romance.
Will you support Eurogamer?
We want to make Eurogamer better, and that means better for our readers - not for algorithms. You can help! Become a supporter of Eurogamer and you can view the site completely ad-free, as well as gaining exclusive access to articles, podcasts and conversations that will bring you closer to the team, the stories, and the games we all love. Subscriptions start at £3.99 / $4.99 per month.