Assassin's Creed Unity patch removes need to play companion app
Blue and gold chests unlocked.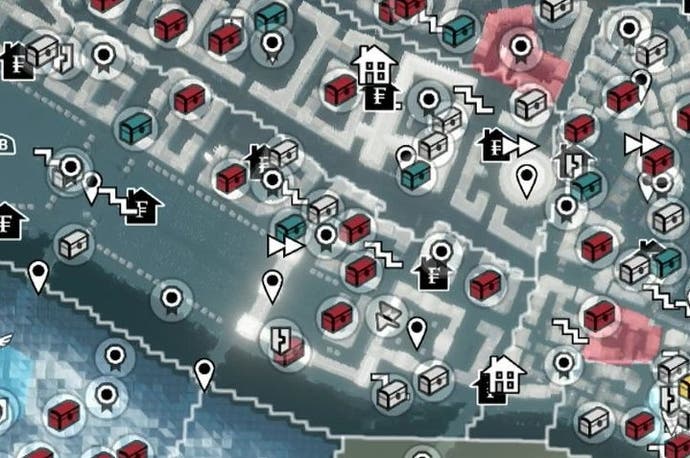 Ubisoft has released a new Assassin's Creed Unity patch that unlocks the rewards previously tied to the game's companion app and Initiates web service.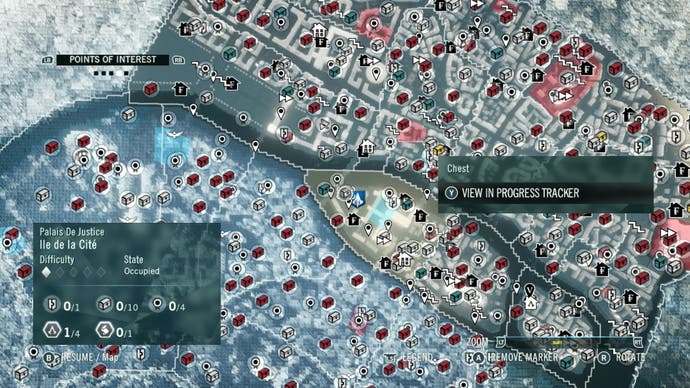 The patch is available now on PlayStation 4 and Xbox One, and later today on PC.
Previously, players were required to download and play Unity's mobile/tablet app to unlock the blue chests that cover the main game's map.
These contain in-game money and new equipment, as well as the custom outfit of Assassin's Creed 1 hero Altaïr.
But progression took time, and many players objected to content in the main game being locked away in this manner.
The new patch also removes the need to log into Ubisoft's Initiates web service, which was designed to track your progress through the entire Assassin's Creed series.
As you levelled up, the gold chests dotted over the main Unity map would unlock, revealing outfits from the series' other main protagonists, as well as more in-game money.
In reality, Initiates suffered major connection problems from the game's launch and failed to track user progress correctly. Ubisoft pulled the service down for maintenance shortly before Christmas and gold chests have been unlockable ever since. The service has not returned.
Ubisoft's full patch notes lie below.
Stability & performance
Fixed numerous random crashes both on Campaign and Coop
Save game & Progression
Fixed gear and outfit rewards getting relocked
Added users profile corrector to resolve companion synchronisation issues
Made Initiate and companion app exclusive content accessible to all players
Fixed the 'Find Leon' objective not spawning on Dead Kings Memory 2
Online matchmaking, connectivity & replication
Fixed various matchmaking and connection issues both in matches and when starting a match.
Fixed various replication issues between host and clients
Fixed issues with the My Club feature
Gameplay (navigation, fight, stealth)
Fixed issue with Arno losing control after trying to launch Initiates from the pause menu
Fixed minor navigation issues
Menus and HUD
Fixed issues occurring when hacking gears
Fixed additional issues with notifications
World & 3D
Fixed some minor FX and texture issues