Assassin's Creed: Rogue headed to PS3, Xbox 360 this November
UPDATE: Confirmed - you play as Templar Shay Patrick Cormac.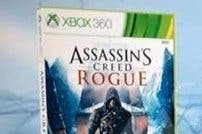 UPDATE #2 5/8/14 5.00PM: Ubisoft has finally confirmed Assassin's Creed: Rogue and officially released the trailer which appeared online this morning.
As detailed earlier, you play Assassin-hunting Templar Shay Patrick Cormac, who has been betrayed by the Assassin brotherhood after a mission for them goes wrong. Cormac owns a ship called the Morrigan.
Ubisoft describes Rogue as "the darkest chapter in the franchise" to date.
"We know that there are many Assassin's Creed fans with Xbox 360 and PlayStation 3 consoles who want to get their hands on a new Assassin's Creed game this year," Ubisoft Sofia director Martin Capel explained.
"Assassin's Creed Rogue completes the North American saga started with Assassin's Creed 3 and Assassin's Creed 4: Black Flag and gives previous generation console owners an exclusive opportunity to experience fan-requested features, such as playing as a Templar."
Rogue is being developed by Ubisoft Sofia in collaboration with Ubisoft Singapore, Montreal, Quebec, Chengdu, Milan and Bucharest studios.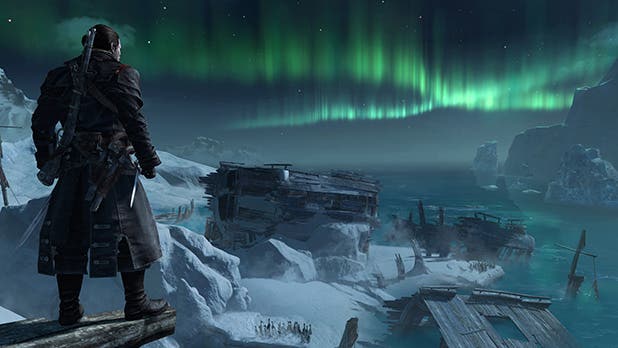 UPDATE 5/8/14 4.20PM: Assassin's Creed: Rogue will star assassin-hunting Templar named Shay Patrick Cormac.
Rogue will let you sail the cold waters of the Northern Atlantic Ocean, explore another version of New York (previously featured in AC3) and roam around the Appalachian River Valley - a location that stretches along North America's eastern seaboard from Alabama up to Quebec.
Cormac's story will have a "crucial link" to the Kenway family saga of Assassin's Creed 3 and 4 but will also tie into Assassin's Creed: Unity. The game is set against the backdrop of The Seven Years' War - a conflict with direct links to the French Revolution.
New screenshots lie below.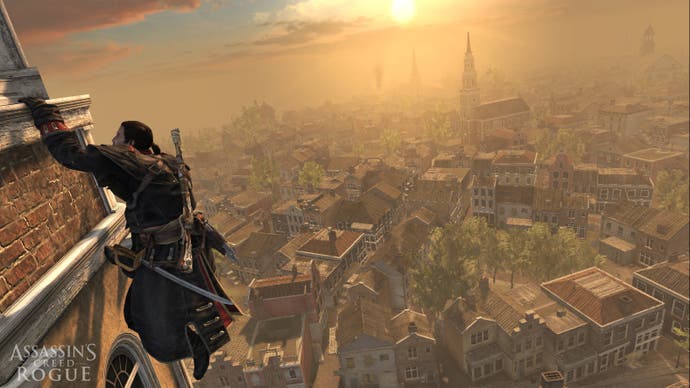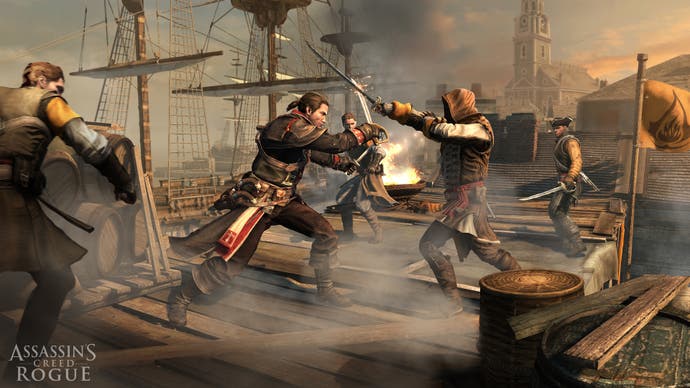 ORIGINAL STORY 5/8/14 12.10PM: Assassin's Creed: Rogue will launch on 11th November for last-gen consoles, a new set of leaked images suggest.
Box art for the heavily-rumoured game, previously code-named Assassin's Creed Comet, is pictured in a gallery of images obtained by Access the Animus.
Confirmed as coming for Xbox 360, a PlayStation 3 version is also thought to be in the works.
Rogue will return the series to Assassin's Creed 4's blend of land and ship-based gameplay, with another large swathe of the Atlantic thought to be open for exploration.
A sort of Assassin's Creed 4.5, the game was previously hinted at by Ubisoft boss Yves Guillemot as a way for series fans without a new-gen console to still play a new Assassin's Creed title this year.
Images taken from a leaked trailer show a new protagonist in the Arctic. As previous rumours have suggested, the game's main character will be a Templar - he is seen offing a hooded Assassin.
Rogue is rumoured to be set following the events of Assassin's Creed 4, with familiar faces such as AC4 shipmate Adewale and AC3 Templar daddy Haytham Kenway able to make appearances.
There's no known connection with this year's Paris-set Assassin's Creed: Unity, also due for launch in November but for PlayStation 4 and Xbox One only.
Like last year's Assassin's Creed 4, Rogue will have DLC add-ons with further customisation options. The Ultimate Hunter Pack, for example, is set to include new weapons, ship sails and a ship wheel. There's also a mission involving the Siege of Fort de Sable.
"Ubisoft doesn't comment on rumours and speculations," a spokesperson for the publisher told Eurogamer. We expect to hear more at Gamescom next week.