Assassin's Creed 4's Freedom Cry DLC is going standalone
On PS3, PS4 and PC. But not on Xbox.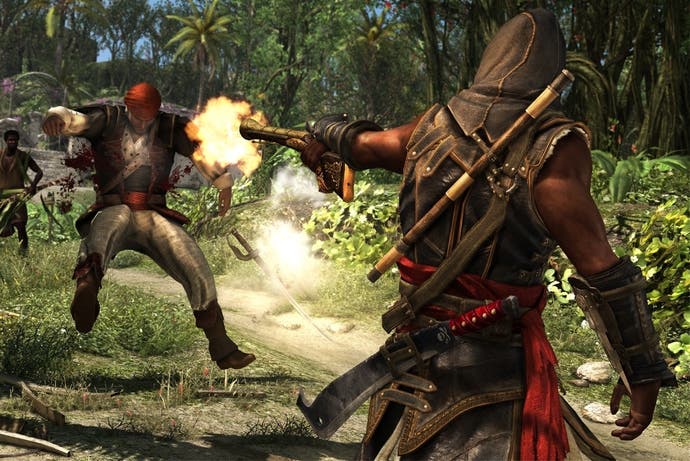 Assassin's Creed 4's sole piece of story DLC, Freedom Cry, is going to be a standalone purchase later this month on PS3, PS4 and PC.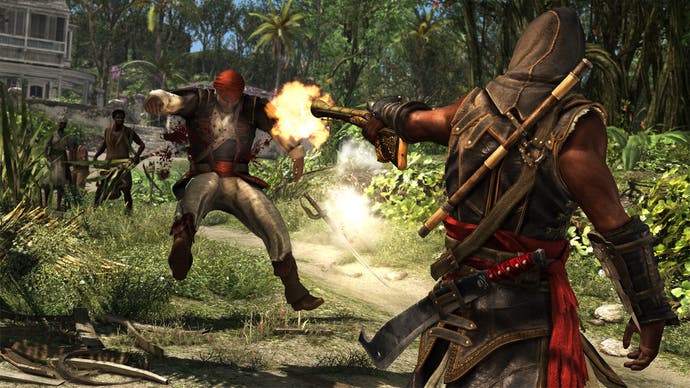 Priced at £7.99 / $9.99, this add-on will be available to those who don't own the parent game on 19th February on PS3 and PS4, while its PC version launches on 25th February.
While Freedom Cry is also available on Xbox 360 and Xbox One, there's been no mention of Microsoft's consoles getting this standalone release. We've followed up with Ubisoft about this and will update if we find out what's going on with this.
Freedom Cry takes place 15 years after the events of Assassin's Creed 4: Black Flag and stars Adewale, the first mate of AC4's lead Edward Kenway. Adewale is an escaped slave and Freedom Cry sees him shipwrecked in Saint-Domingue where he must gather a ship and crew so he can sail about the Caribbean freeing his comrades and serving swift, pirate justice to slaver traders.
Our Tom Phillips spoke highly of Freedom Cry's writing, though he was disappointed at how little new it brought to the table in terms of mechanics. "Its strong, self-contained narrative is Freedom Cry's greatest asset, but the tale struggles under the weight of its over-familiar gameplay," he wrote in his Freedom Cry review.