Assassin's Creed 4 DLC will let you play as Blackbeard
UPDATE: Due this week for all platforms except Wii U.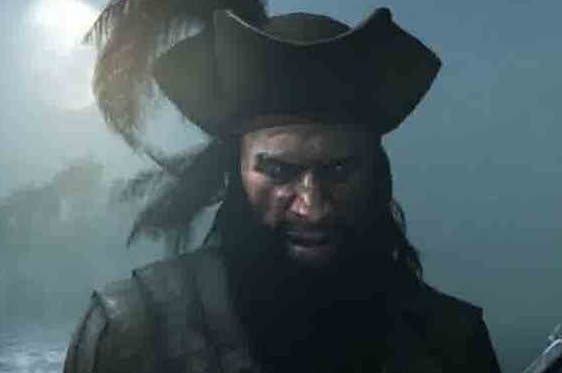 UPDATE: Ubisoft has confirmed a Tuesday, 10th December release date for Assassin's Creed 4 multiplayer add-on Blackbeard's Wrath - that's tomorrow, or Wednesday for European PS3 and PS4 owners.
The DLC will launch for PC, Playstation 3, PS4, Xbox 360 and Xbox One - but not Wii U. No pricing information has been mentioned, but it will come free for Season Pass subscribers.
Blackbeard's Wrath contains three new characters including the aforementioned legendary pirate. Also included are The Orchid, a Templar-friendly deadly assassin grew up in China, and The Jaguar, an Aztec warrior from Mexico.
ORIGINAL STORY: An upcoming expansion for Assassin's Creed 4's multiplayer will allow you to play as Blackbeard.
The unannounced Blackbeard's Wrath DLC will include at least three new character classes for the game's online mode - The Jaguar, The Orchid and Blackbeard himself.
Mention is made of Blackbeard within the Trophy descriptions - for example, you'll net the "Queen Anne's Revenge" award for performing an acrobatic kill and a gun kill in less than 10 seconds while playing as the pirate.
Ubisoft has yet to officially name the pack, but previously hinted that more multiplayer content would be on the way as part of the game's Season Pass.
Tim Browne, lead game designer on Assassin's Creed 3 and 4's multiplayer, has also confirmed the details via Twitter.
Its Trophies appeared last night on PS3Trophies.org alongside those for Freedom Cry, the previously-announced single-player DLC that will star Edward Kenway's first mate Adewale.
No release dates have been set for the content.