Pretty Assassin's Creed 4: Black Flag trailer has ships, sharks and lots of stabbing
Naval gazing.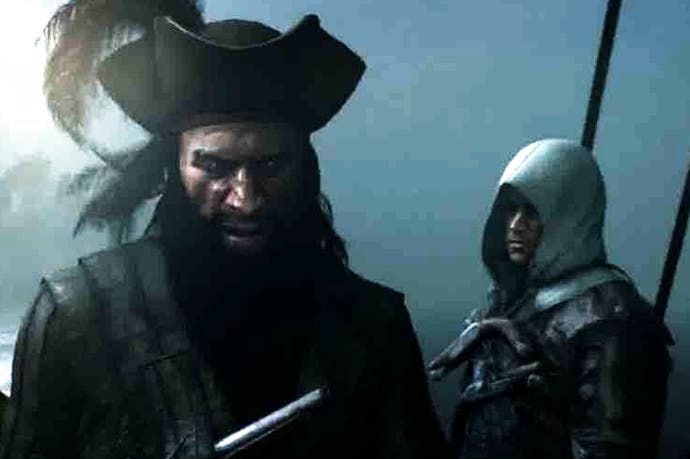 Ubisoft has released a very pretty new trailer for Assassin's Creed 4: Black Flag. Behold, several minutes of new footage!
It's unclear which platform the footage has been captured from, but the quality of the visuals suggests it's likely to be the PC and next-gen console build.
The trailer appears to confirm the return of the series' iconic View Points and gives us a few glimpses at some early story moments.
"I once sailed for a king," Black Flag's hero Edward Kenway growls. "I obeyed men of privilege and wealth. Now I bend my knee to no man.
"My only oath is to my crew. Together, we will take back what is rightfully ours. Blood and steel will stand up to the powerful. Captains will curse our flag," he concludes, "and kings will fear it."