Asobo shares new images and details of Flight Simulator's imminent UK makeover
Now slightly delayed by a week.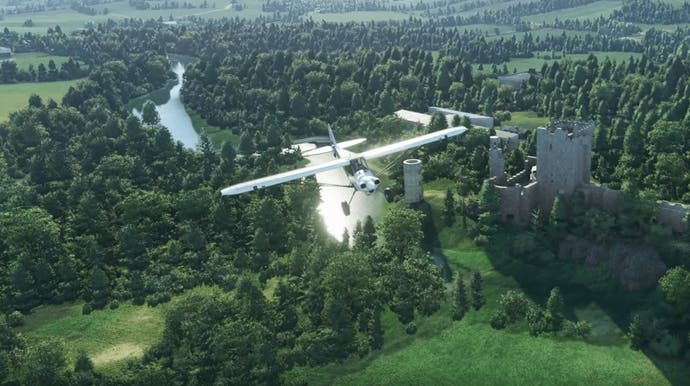 At the tail-end of last year, developer Asobo revealed Flight Simulator's third World Update would - following impressive spruce-ups for the United States and Japan - be giving the United Kingdom and Ireland a welcome makeover, and now the studio has shared new images and details ahead of its imminent, albeit slightly delayed, release.
Previously, Asobo said it was aiming to introduce 50-60 new points of interest as part of its UK update, alongside new procedural buildings (including churches), and improvements for a range of existing airports, such as Land's End, Liverpool EGGP, and Manchester Barton.
Expanding on that initial announcement in its latest blog post, Asobo confirmed the UK update will now include new aerials, an enhanced digital elevation model, two new landing challenges, 70 points of interest, five airports, and five brand-new photogrammetry cities.
Only one of these cities - London - has been announced so far, but Asobo did share several in-game screenshots highlighting some of the new points of interest found in World Update 3.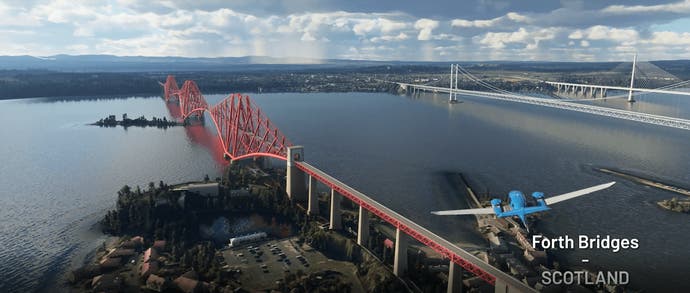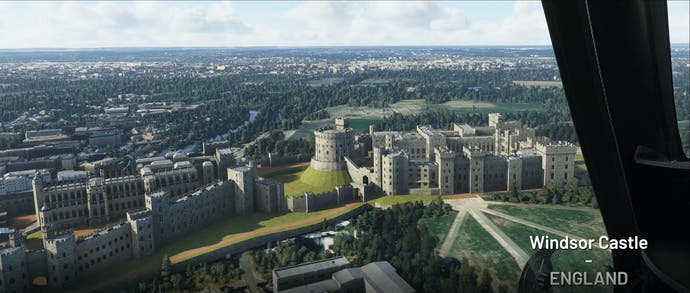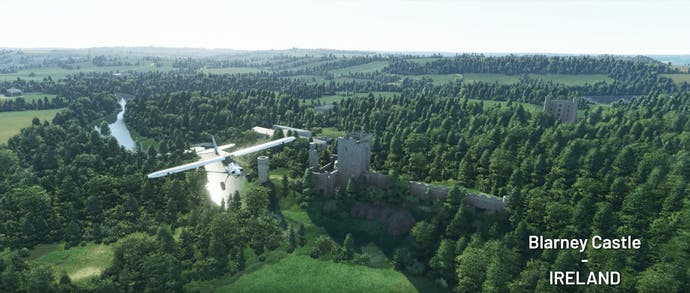 Scotland finally gets its Forth Bridge, for instance, while Blarney Castle has sprung into existence in Ireland. Windsor Castle also gets a proper in-game model as part of the update - but there's no word yet on whether we'll finally have to wave goodbye to Buckingham Palace's current incarnation as a procedurally generated block of flats.
Unfortunately, a few complications arising during development of World Update 3 - specifically relating to the creation of the five new photogrammetry cities - mean it'll now arrive a little later than expected. "It's a new process and data source for us," explained Asobo, "and the tools have to be updated for these cities to integrate seamlessly into the sim. The Bing Maps team is working hard to make this happen and the data provider, Bluesky, is helping as well."
Asobo says it hopes to have all remaining issues resolved "within a few days", but anticipates the update will now launch one week later than originally planned - seeming to suggest an early February release, rather than late January. "We apologise about the delay," the developer concluded, "but are convinced that it will be worth the wait...and that a full 3D London is a critical element of this release. Thank you for your patience."