As Switch hardware upgrade rumours swirl, Nintendo reportedly asks developers to get games "4K-ready"
Ultra Hyrule Definition.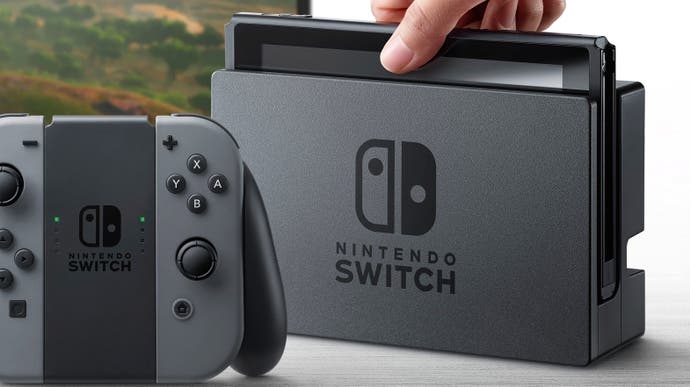 Buried in a new Bloomberg report on a 20 per cent increase to Nintendo Switch production shipments is a tidbit the company is now asking third-party developers to "make their games 4K-ready".
It's the latest sign a more powerful Nintendo Switch variant is on the way, though not for this year. Exactly what "4K-ready" might mean - full 4K support and to what level - is not expanded upon. Nintendo itself declined to comment on the report.
Talk of a more powerful Nintendo Switch mode is nothing new. Back in March last year, a Wall St Journal [paywall] report tipped two new Switch models in varying stages of production.
Eurogamer's own report at the time into the development of these models included detail the Lite would be designed for an audience which uses it in handheld mode only, while the higher-powered model would be tailored to a more "core" gamer audience. This plan was inspired by the eventual split evolution of the 3DS into the cut-price 2DS and the New Nintendo 3DS XL model with control nubbin.
Since that time we have seen the unveiling and launch of the handheld-only Nintendo Switch Lite, while the higher-powered Switch has remained firmly behind the scenes. Despite whispers of its existence - or more likely, because of them - Nintendo made clear in January 2020 it would not release a new Switch model throughout the rest of the current year.
2021, though? With the hubbub surrounding the launch of new PlayStation and Xbox consoles out the way and Nintendo's full Breath of the Wild sequel pegged for arrival, next year seems a less crowded time for Nintendo's long-awaited Switch upgrade to finally emerge.