As Super Mario Bros. 3 turns 30, we remember why it was great
Gloves off.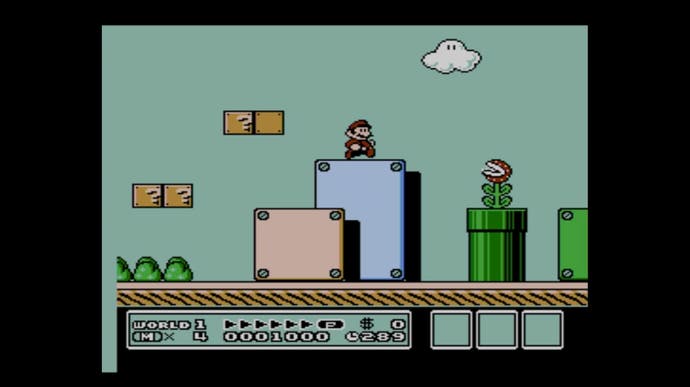 Super Mario Bros 3. turns 30 today - a milestone for perhaps the greatest NES game ever.
Nintendo's platformer, which came out in Japan on 23rd October 1988, introduced a number of new features into the Mario side-scrolling platforming gameplay, including flying and a world map.
There was a wonderful mystery to the game, too, that endured through playground whispers in the pre-internet era. How could you get behind the level? What happened if you flew up there? How could you warp to the secrets? From the moment the curtain raised, I was entranced.
Mario 3 wouldn't launch in the UK until August 1991, which meant my first experience of it was via the 1989 movie The Wizard, which ended with a scene that was little more than an advert for the game.
It worked! Eight-year-old me couldn't believe what he was seeing. The hype was all-too real.
What is Super Mario Bros 3.'s legacy? The world map idea carried over into SNES game Super Mario World, and flying is now a staple ability for the Italian plumber. Mario 3 is certainly fondly-remembered.
So, here's to you, Super Mario Bros. 3. A formative video game for a generation, and Nintendo - and the NES - at the peak of its power. Many happy returns.