As the dust settles on Fortnite's destroyed Tilted Towers, Epic teases new season
Vault in our stars.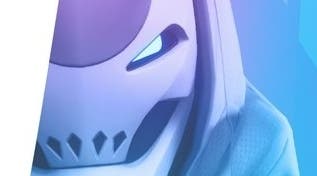 If you missed it, last weekend saw the destruction of several major locations in Fortnite - not least Tilted Towers, perhaps the game's most talked about (and complained about) area of all time.
Fans had worked for weeks to unlock the portal uncovered by Loot Lake. When it opened, players were transported into a sci-fi vault - where, supposedly, Epic places weapons and items when they're removed from the game. Players across the world voted live for an item to be unvaulted (and picked drum gun, sigh) before returning to the regular map to see its volcano finally erupting.
Retail Row was the first location to be struck off the map, followed by a volcanic salvo aimed at Polar Peak which left an ominous crack in its cliff face. But it was Tilted Towers which took the brunt of the eruption. Visit it now, and it has been flattened (save for the one building which previously got destroyed every season, which of course now is the one still left standing).
Here's a recap:
(That's how it was all supposed to look, anyway. A substantial portion of the game's playerbase were not able to view the event live - Epic has since apologised and pledged to gift a new glider item to anyone attempting to view the event.)
Which brings us to this week, and the arrival of season nine. Fortnite's next chapter is due to kick off this Thursday.
Epic's first teaser shows a sci-fi lookin chappie in a horned mask:
While this season's first teaser was its pirate battlepass skin, this was only one piece of the season's overall theme (which also included dragon ninjas and the volcano). We're expecting further teases every day through the rest of this week.