EVE sets sights on March
Get yourself in the right quadrant for this heavyweight sci-fi MMORPG
EVE ONLINE: The Second Genesis, the highly ambitious massively multiplayer sci-fi strategy title being developed by Icelandic studio Crowd Control Production (CCP), is due to debut simultaneously in North America and Europe during March 2003.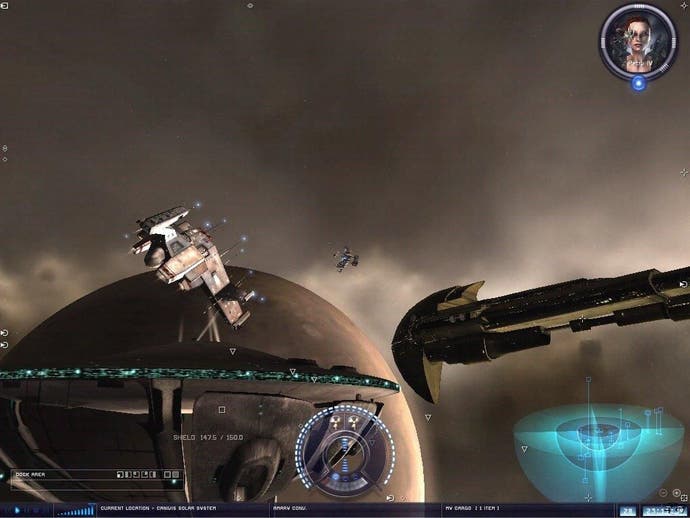 EVE will allow for up to 100,000 gamers to compete for control of a full 3D galaxy of 5,000 solar systems. The game is currently in phase three of beta testing, with thousands of gamers online at any given time, out of a total of 80,000 current testers.
Reykjavik, Iceland-based CCP have also informed us of subscription costs, although these are currently only available in US Dollars. The game is currently set to cost $12.95 for a month's play, but oddly three months are a snip at $11.95 and six months only run to $10.95 - we suspect they mean that it's $11.95 or $10.95 a month if you opt for three or six months, but the press release is a little ambiguous.
There's no confusion over life's main commodity in the game world though - players will have to work hard to accrue capital, picking up work from various non-player characters or by working for a corporation. Corporations are actually comprised of gamers who have pooled resources to try and gain a handle on the local systems - it'll be interesting to see how this plays out. EVE will even have a unique stock exchange so that you can float corporations based on their success.
We caught up with two of the game's developers at ECTS and received a short demonstration on a laptop, and based on that we can say that it looks good. There's certainly an Earth & Beyond-ness to it, which is no bad thing, with some humungous and minutely detailed space hulks to command, augment and battle. You can pick from five races in the game; the Amarr, the Caldari, the Jove, the Minmatar and the Gallente, each with Star Trek-esque back-stories and historical conflicts to get over.
Apart from race, players also have to consider a profession, with jobs ranging from bounty hunter and space pirate to space trader and military personnel. A high degree of ongoing customisation for both character and ship means that there's plenty of room for improvement after a muted start, and CCP is promising lots of content to back up the impressive opening scenes.