Arma 3's first campaign episode Survive out at the end of the month
Conditions for a flashpoint.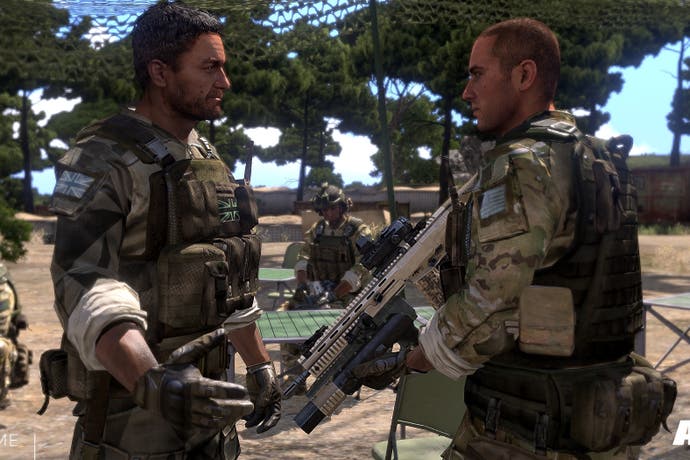 Survive, the first campaign episode for military sim sandbox Arma 3 launches on 31st October 2013, Bohemia Interactive has announced.
The free downloadable content sees players assume the role of a regular soldier called Ben Kerry, who is stationed in the Republic of Altis & Stratis as part of a NATO peacekeeping mission.
Following a couple of years of uneasy cease-fire, this US-led deployment is now in the process of a staged drawdown. The vacuum left by withdrawing forces is being rapidly filled by the opposing CSAT faction, creating the conditions for a flashpoint.
Survive also gives more tools to those partial to a spot of user generated content via the editor. It adds new weapons, animations, 3D objects and scripted modules. Bohemia said later episodes will add more toys, including new vehicles.
Arma 3 launched in September 2013 without a story campaign, which Bohemia promised would be released later.
The campaign mode will arrive in three free DLC episodes, the first of which is Survive (screenshots below). Later segments are titled Adapt and Win.