Ark: Survival Evolved finally has a PS4 release date
And it's out next week.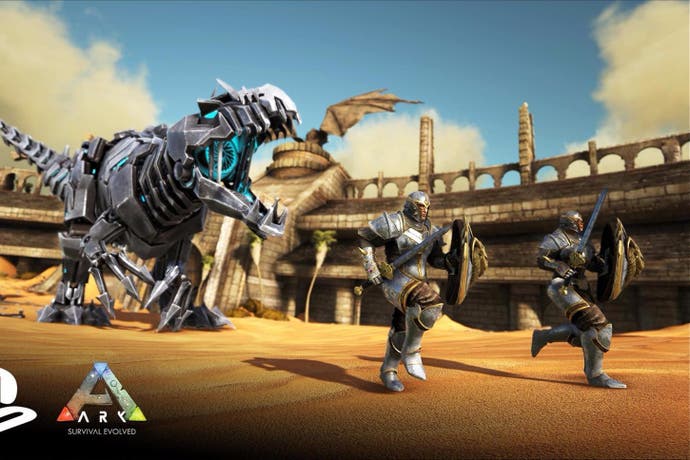 Surprise! Ark: Survival Evolved comes out on PlayStation 4 on 6th December.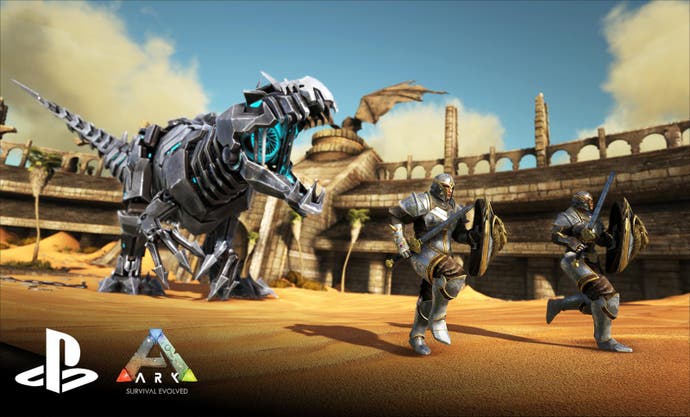 The open-ended dinosaur hit is already out on PC and Xbox One.
The Ark: Survivor's Pack will be available to buy. This includes the base game and the desert-themed expansion, Scorched Earth.
The Survivor's Pack adds extra PS4 content including a Bionic Giganotosaurus skin plus an entire Manticore armour set for male and female characters.
But you can get Ark: Survival Evolved as a standalone game for cheaper, and the expansion pack separately, too.
Developer Wildcard promised PS4 players plenty of updates. Expect new dinosaurs, weapons, armour, mechanics and lifestyle improvements, in "approximate tempo" with the other platforms, until the game releases as a final product in spring 2017.