Arc the Lad, Uncharted 3 DLC head EU PSN Store update
Plus, Kingdoms of Amalaur: Reckoning demo.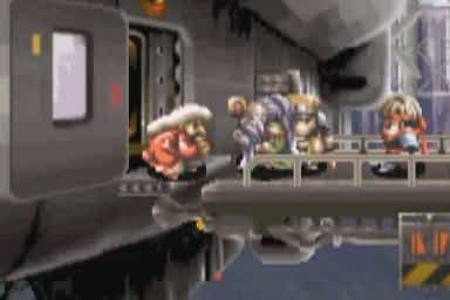 Headlining the Euro PlayStation Store update today are PS1 JRPG Arc the Lad and new multiplayer maps for Uncharted 3.
Arc the Lad finally receives a belated English translation, after a mislabelled Japanese version was uploaded last year.
Arc the Lad costs £3.99. But if you're a PlayStation plus member, you can download it for free. This offer expires 15th February.
Plus members can also enjoy priority entry to the Starhawk public beta as well as 75 per cent off Crazy Taxi and 30 per cent off Oddworld: Strangers Wrath.
The Starhawk beta opens for everyone else on 22nd February. Those who redeemed Uncharted 3's Online Pass can enter from 1st February.
The Uncharted 3 DLC is made up of remixed versions of Cave, Fort, Lost City and Sanctuary multiplayer maps from Uncharted 2. They're offered at an introductory price of £3.19, which will later increase to £6.49.
Also on PSN this week: a demo for Kingdoms of Amalur: Reckoning.
The full European PlayStation Store update for 18th January lies below, courtesy of the EU PlayStation blog.
PS3 Games
Tom Clancy's Splinter Cell: Double Agent (£15.99/€19.99)
PS1 Games (for PSP/PS3)
Arc the Lad (£3.99/€4.99 - free for Plus subscribers)
Pandemonium 2 (£3.99/€4.99)
PS minis
Stickman Rescue (£2.49/€2.99)
P.O.W - Prisoners of War (£1.99/€2.49)
PS3 Demos
Kingdoms Of Amalur: Reckoning Demo
PS3 Add-ons
Disney Universe - Baby Elephant Costume (£0.79/€0.99), Bagheera Costume (£0.79/€0.99), King Louie Costume (£0.79/€0.99), Mowgli Costume (£0.79/€0.99), Shere Khan Costume (£0.79/€0.99)
Dynasty Warriors 7 Xtreme Legends - Costume Pack 3 (£0.79/€0.99), Excel Stage Pack 2 (£2.39/€2.99), New Weapon Pack 2 (£0.79/€0.99), Wall Papers 1 (£2.39/€2.99), Wall Papers 2 (£2.39/€2.99), Wall Papers 3 (£2.39/€2.99), Wall Papers 4 (£2.39/€2.99), New Weapon Pack 4 (£1.59/€1.99), Original Costume Pack 5 (£3.99/€4.99)
Eyepet - EyePet & Friends Science Kit (£2.39/€2.99), (Includes the following content, also available separately) Hazard Suit Costume (£0.79/€0.99), Science Stickers (£0.40/€0.49), Science Fill Patterns (£0.40/€0.49), Science Soft Play Blocks (£1.59/€1.99),
Eyepet - Lucky Dip Vehicles 2 (Free)
Gran Turismo 5 - GT5 - Car Pack 3 (£4.79/€5.99), GT5 - Speed Test Pack (£3.19/€3.99)
LittleBigPlanet2 - Chinese New Year Costumes (Free)
Saints Row The Third - Cheapyd Pack, Genkibowl Vii (£4.39/€5.49)
Ultimate Marvel vs. Capcom 3 - Femme Fatale Pack (£3.19/€3.99), New Age Of Heroes Pack (£3.19/€3.99), Villain Pack (£3.19/€3.99)
Uncharted 3 - Flashback Map Pack #1 (£6.49/€7.99)
Who Wants To Be A Football Millionaire? (£2.39/€2.99)
Worms 2: Armageddon - Mayhem Pack (Free)