Apple's new phone is named iPhone XS, leak reveals
UPDATE: iPhone XS, XS Max, and XR formally announced.
UPDATE: Apple's latest media event is over, and the tech giant has formally unveiled its latest iPhone models.
Alongside the iPhone XS and XS Max, which leaked earlier today, Apple also announced the iPhone XR. In terms of general functionality, the device is similar to the higher-end X range, featuring the A12 Bionic processor, similar camera tech (but only one rear camera), and no home button. However, the XR (as reported by the BBC) swaps out the OLED display seen on the XS and XS Max in favour of a 6.1-inch LCD screen. By way of comparison, the iPhone XS Max, which is said to be roughly the same size at the old iPhone 8 Plus, will include a 6.5-inch display, while the XS features the same 5.8-inch screen seen in last year's iPhone X model.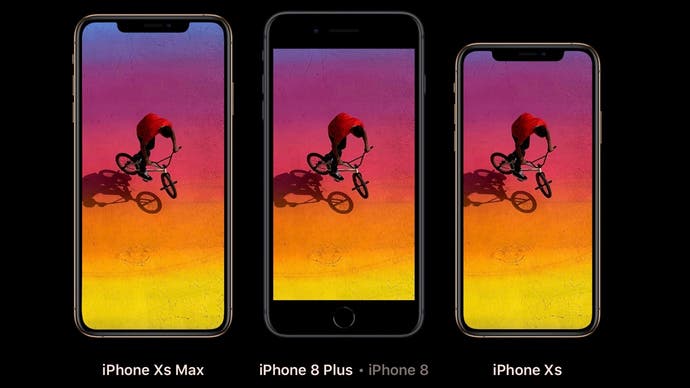 As for prices, you can expect the XR to cost between £749 and £899, depending on storage options, while the XS ranges from £999 to £1,349. If you really want to go wild, however, there's the XS Max, which weighs in between £1,099 to £1,499. The more expensive iPhone models come in three colours - gold, silver, and space grey - while the XR is available in six hues. Those interested in extravagant timepieces might also like to know that a new Apple Watch is on the way. Known as Series 4, the new device features larger screen options compared to Series 3 - available in 40mm and 44mm watch face sizes - costing £359 and £429 respectively.
---
ORIGINAL STORY: Apple is set to announce its 2018 range of shiny new phones tonight, although the company has already leaked the names of the new models: iPhone XS and iPhone XS Max.
I'm wondering if Apple said either of those names out loud before heading down to the patent office.
Apple accidentally confirmed the names on its website this morning - the announcement is not due until this evening - before swiftly deleting the evidence (thanks, ATH).
Images of the handsets previously leaked online last month, posted by reliable Apple news site 9to5Mac. The report stated there would be two sizes of iPhone XS, in 5.8-inch and 6.5-inch OLED screen variants, as well as a separate, third phone (likely the model now named XS Max).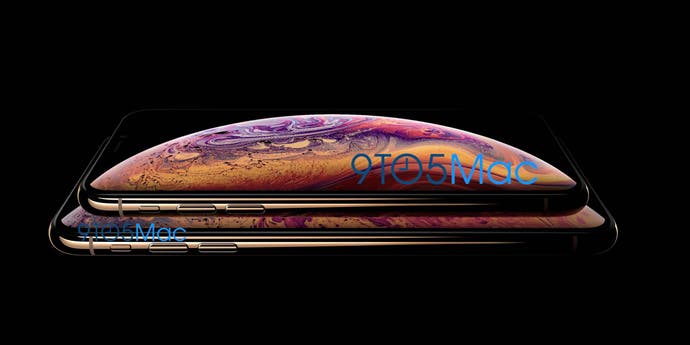 Expect formal announcements tonight. Hey Apple, stop being idiots and bring back the headphone jack, please?