Apple reveals iPhone 8, 8 Plus, and X
UPDATE: UK pricing revealed. iPhone X's 256GB version costs £1149.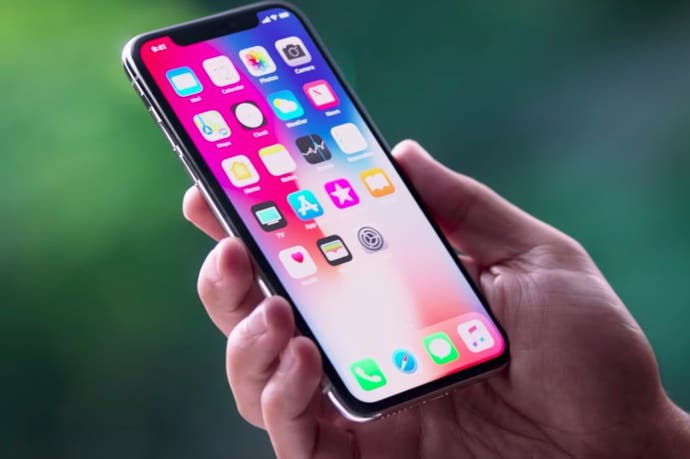 UPDATE 12/09/2017 11.37pm: The UK pricing for these models has been announced.
For the iPhone 8 it's £699 for 64GB or £849 for the 256GB version.
The iPhone 8 Plus is £799 for 64GB or £949 for the 256GB model.
And finally, the iPhone X is £999 for the 64GB version and £1149 for the 256GB model.
ORIGINAL STORY 12/09/2017 8.49pm: Apple has unveiled the next two iterations of its iPhone line today.
The next model of iPhone is predictably the iPhone 8. It will feature a 4.7 inch retina display and an A11 Bionic chip, making multithreaded workloads 70 per cent faster and the GPU 30 per cent faster that that of the iPhone 7.
One of the iPhone 8's most notable features is its new camera option that alters lighting conditions to different parts of the frame in real-time. This way you can highlight someone's face and darken the background before even taking a picture. Or you can just take a photo quickly then doctor it in post.
Furthermore, it can capture video in 4K with 60fps. Even the slow-mo has been spruced up to a respectable 1080p 240fps.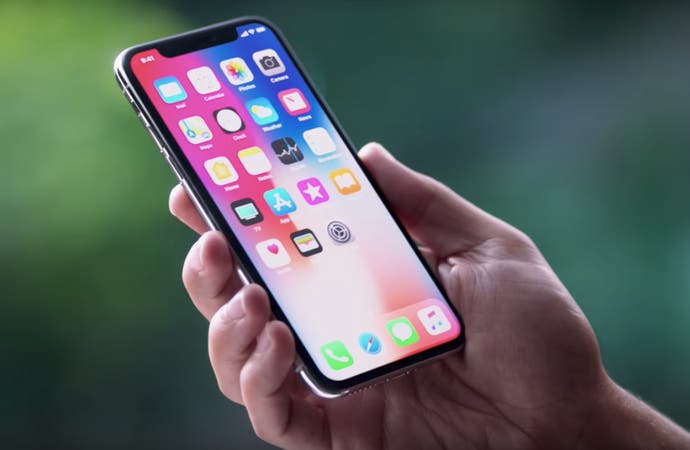 The new AR kit is going to add some advanced features that overlay information atop the real world when viewed through the lens of an iPhone. One example we saw involved pointing the phone at a baseball game and having statistics about each player pop up on your screen, just like those pov shots in Terminator - only with baseball stats replacing time-traveling assassination missions.
The iPhone 8 is going to be a more durable product, too, with a 50 per cent thicker "strengthening layer", so it should be able to take a beating better than previous models (though I wouldn't test this).
Finally, it will have wireless charging, a nifty feature for the cord-killing cat owners among us.
The iPhone 8 will ship on 22nd September with pre-orders opening next week on 15th September.
Price-wise, the 64GB model will start at $699 while the 256GB model hasn't been priced yet.
The bigger iPhone 8 Plus, which features a 5.5 inch screen, will start at $799.
Both are available in three colours: silver, space grey, and gold.
Unusually, Apple revealed not just the iPhone 8 and 8 Plus, but their successor as well: the iPhone X. (Pronounced iPhone 10, not "ex".) We're not sure what happened to nine.
This is a much bigger leap forward in Apple's smartphone design as it completely ditches the series' trademark Home button. Instead, its front is all screen and one reverts to the Home menu by swiping up from the bottom of the screen. Switching between apps is accomplished by swiping up and holding steady for a moment to summon the App-switching menu.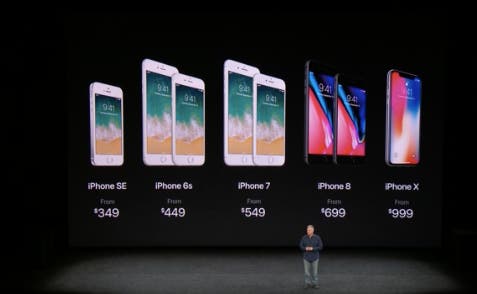 Perhaps the biggest boon in this successor is the new OLED screen, called the Super Retina Display. This spruced up 5.8 inch screen has a resolution of 2436 x 1125 with a pixel density of 458ppi.
One of iPhone X's most notable new features is facial recognition technology called Face ID. This tech allows the phone to unlock based on it scanning your face. Apple said there is only a one in a million chance that another person's face will look similar enough to unlock an iPhone X. Of course, someone could technically unlock your phone by pointing it at you (or creepily doing so while you're sleeping, as Apple boasted that this feature will still work with your eyes closed).
Allegedly Face ID will gradually adapt to changes in your face as you get new glasses, adjust your makeup, or grow a beard. I'm not so sure how well it will read your features if you shave a beard, however, as that's a lot less gradual. But hey, if all else fails, you can revert to inputting your passcode.
One of iPhone X's most amusing features is that it can use this facial recognition tech to personalise emojis so they animate along with your expression. Called "animoji", this will allow you to send voice messages as an animated talking dog, cat, alien, or piece of poo. Really! This was actually demonstrated during the Apple press conference.
Another benefit of the iPhone X is that its battery life will be two hours longer than the iPhone 7's.
The iPhone X will launch on 3rd November, with pre-orders starting on 27th October. It will be available in 64GB and 256GB versions, in both silver and space grey.
The 64GB model will start at $999. Apple didn't announce the price of its 256GB version, but you better believe it will be four digits.