Apex Legends' Preseason Invitational starts in September with $500,000 prize pool
80-team tournament happening in Poland.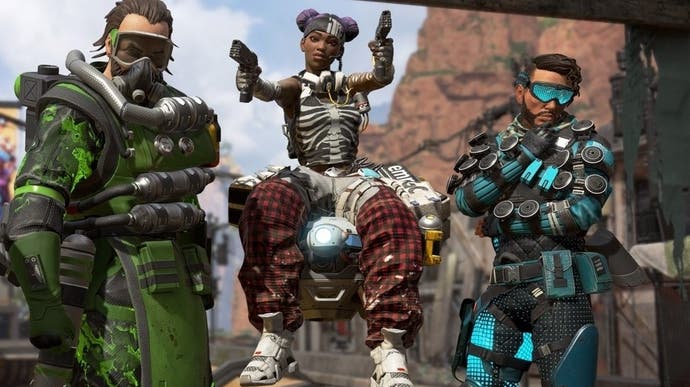 Free-to-play battle royale hit Apex Legends is continuing its foray into the heady world of organised eSports, with Respawn Entertainment today unveiling the game's upcoming Preseason Invitational, to be held in September with a prize pool of $500,000 USD.
Apex Legends' ongoing Preseason is a series of standalone competitions which has so far included the EXP Pro-Am Apex Legends Exhibition in Los Angeles and will resume this August at the EXP Invitational during X Games, Minneapolis.
The big money, however, is being reserved for the newly unveiled Apex Legend Preseason Invitational, which will be held from 13th-15th September in Krakow, Poland.
According to Respawn, the Preseason Invitational is a double elimination tournament, with all participating teams beginning in the winners bracket. Teams will play a set number of matches each round, determining whether they continue in the winners bracket, shift to the losers bracket, or are eliminated from the tournament.
A final tally of 20 teams will compete for the crown, all receiving a share of the $500,000 USD prize pool. The team that comes in 20th will, for instance, win $4,800 USD, and that amount steadily increases all the way up to first place, which awards $105,00 USD to the winning team.
Players wishing to compete in Apex Legends' Preseason Invitational will need to contact EA directly in order to apply for an invitation, while those merely hoping to spectate can expect more information soon. Full details on entry requirements, rules, prizes, and pretty much anything else you might possibly want to know, can be found on the Preseason website.